1. Click Settings
2. Click Online Payment
3. Scroll to the Select your booking deposit section where you'll have a choice of:
Full amount
Deposit (% of order total amount)
Deposit (Fixed amount per person/quantity)
Deposit (Fixed amount per order)
No charge
Additionally you can:
Allow Customers to pay the Deposit or Full Amount upon checkout
Add a minimum notice
4. Click Save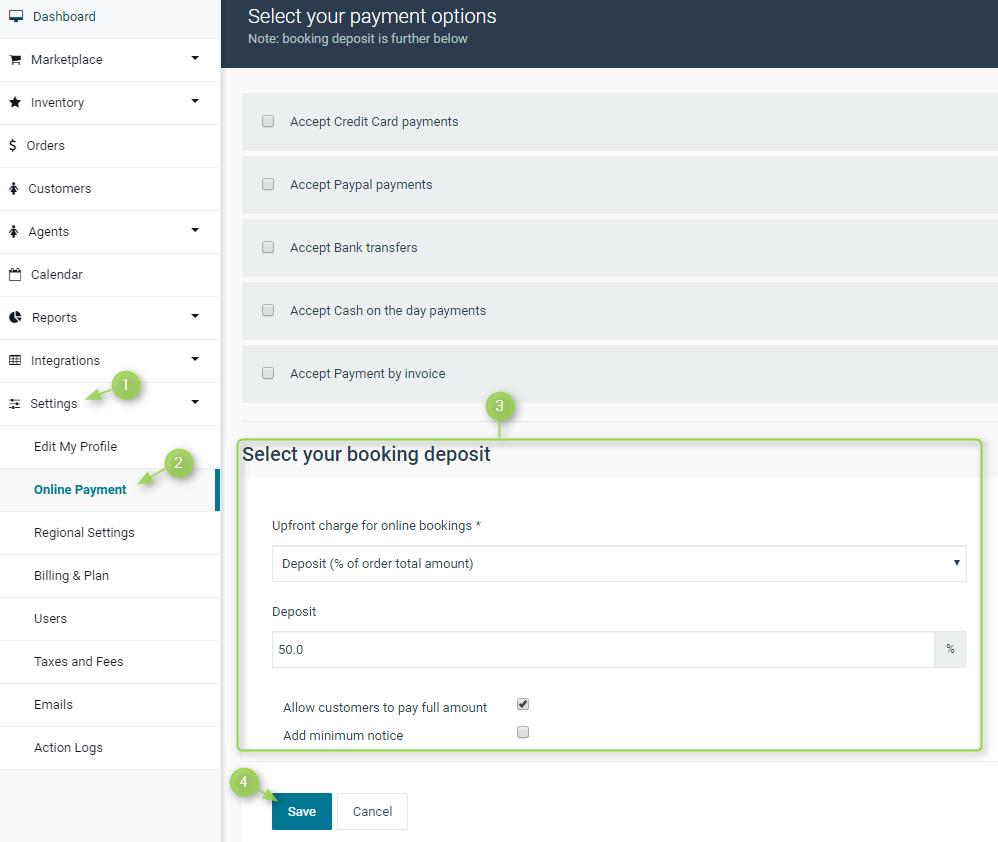 You're also able to set up Product specific Deposit Policies if required. 
From the Details tab within a Product, scroll down to the bottom of the page and tick the Custom Charge Rules, choose between the same policies as mentioned above. In addition to this, you can Add a minimum notice, in the below example if this Product is booked 2 days before the Tour date, a full amount would be required upon booking.