What can it do?
The ordering of your products on your website is controlled here. 
---
Directory
---
1. Adding/Removing product(s) to a category
There are two ways this can be done.
During the product creation process you can publish a product to a category.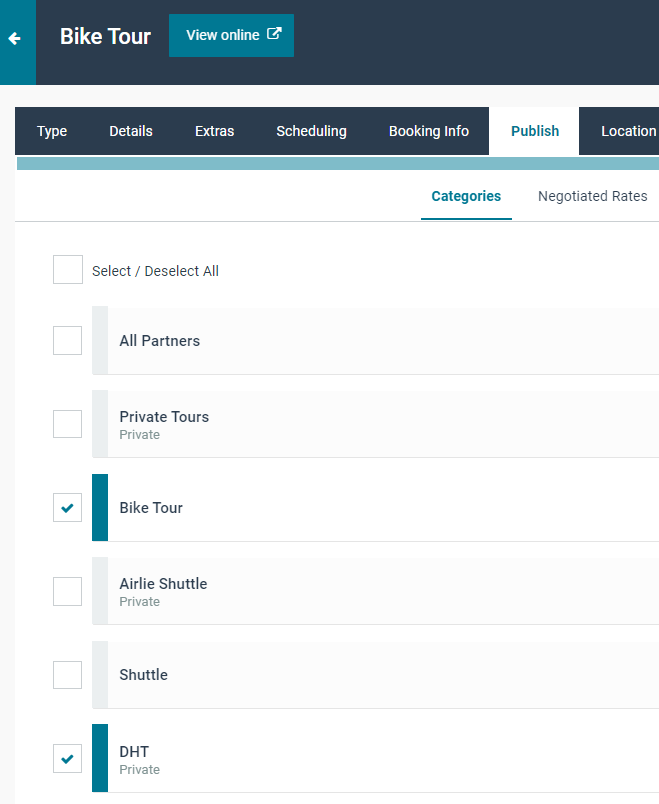 Mass update categories through My Categories. In Inventory > My Categories click the category you want to update, tick the products you want and save.
---
2. Rearranging products for website
Inside a category you can rearrange the order by clicking on the blue box and dragging the product to you desired spot.