What is it and how does it work?
An automated email sent to collect payment from your customer (this can be automatically processed depending on your payment gateway).
In total you can set 3 of theses up and for them to be triggered X amount of days before tour.
These only trigger for Confirmed bookings and if there is a balance owing.
---
Customise Individual Product
Inside the product from Inventory > My Products > Select Product > Messages > Payment Request.
Here you can turn up to 3 payment requests. The payment request will be % based and will always be a % of the balance.
Example Scenario
Customer has paid 10% deposit at booking and now you want them to pay the balance, you need to request 100% not 90% since it's 100% of the balance.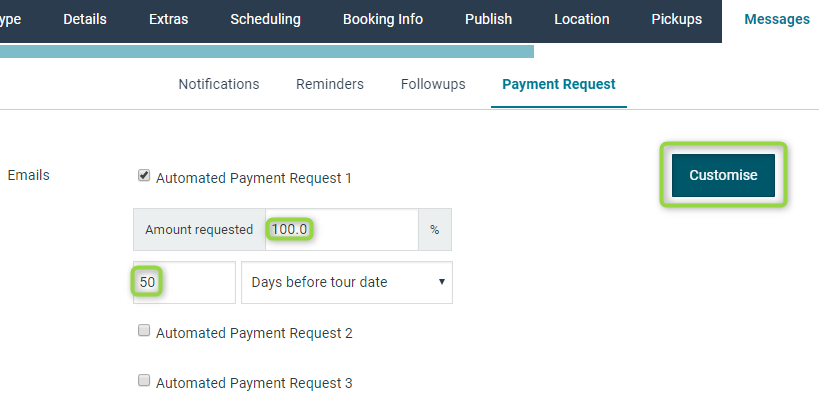 We send a max of 3 Automated Payment Request emails per order. So if multiple products in an order are using 3 payment requests, we will send the requested with the highest % amount. The % will apply to the entire balance of the order not just the product.
---
Mass Update
Inside the product from Settings > Emails > Email templates (Access for Booking manager and up) > click the email template.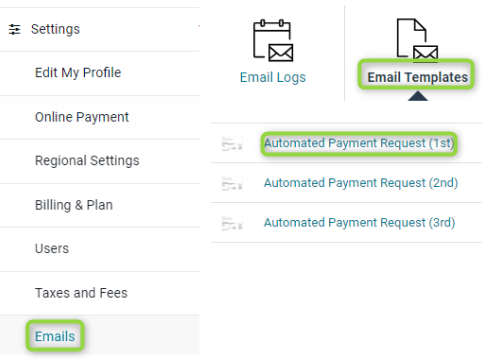 Click Configure Products.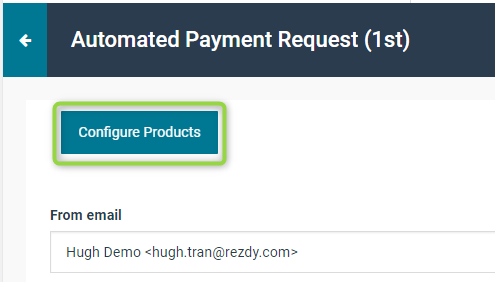 You will now see all your products in a list and settings displayed if they are enabled. Here you can adjust all your product's payment request email settings, save when done.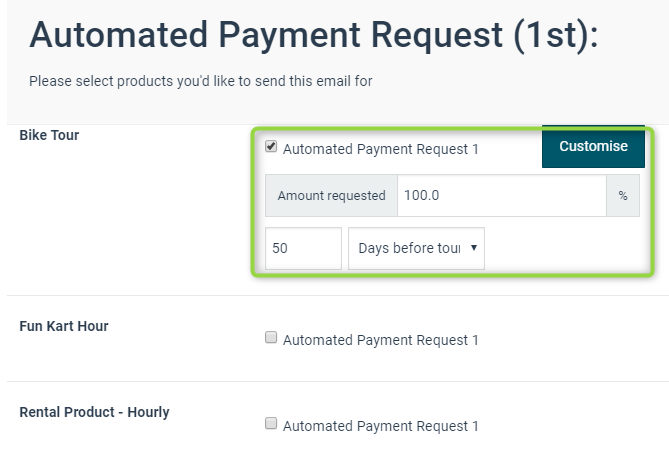 ---
FAQ

Q. What happens if the customer paid the balance or a larger deposit outside of Rezdy?

A. As long as you record the payment in Rezdy the automated payment request won't trigger. See how to record a manual payment here.

Q. Can I remove the heading in the top right of the email?


A. Unfortunately this is not possibly currently, we have received request for this though and the product team is aware. Keep an eye out on our future release for emails.
---