Overview
An automated email sent to collect payment from your customer (this can be automatically processed depending on your payment gateway). In total you can set 3 of theses up and for them to be triggered X amount of days before tour. These only triggered for Confirmed bookings and if there is a balance owing.
---
Customise Individual Product Payment Requests
Click Inventory > My Products > Select Product > Messages > Payment Request.
Here you can turn up to 3 payment requests. The payment request will be % based and will always be a % of the balance.
Example Scenario
Customer has paid 10% deposit at booking and now you want them to pay the balance, you need to request 100% not 90% since it's 100% of the balance.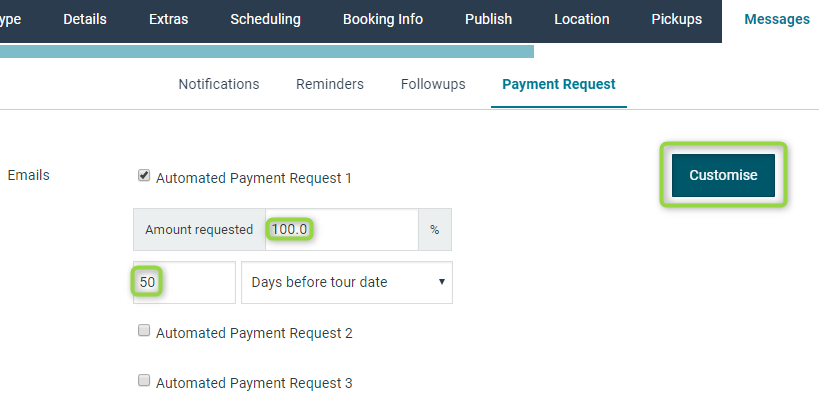 ---
Customise the Payment Request email templates
Click Settings > Emails > Email templates > click the email template.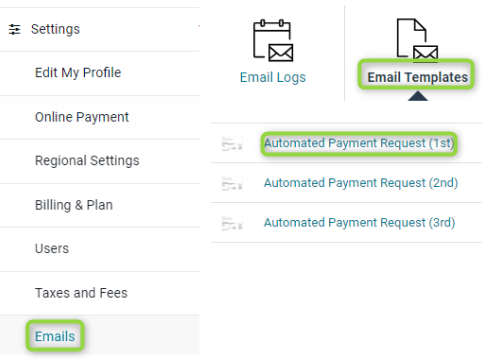 Click Configure Products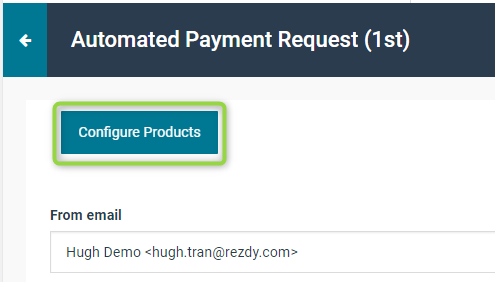 You will now see all your products in a list and settings displayed if they are enabled. Here you can adjust all your product's payment request email settings, save when done.