Overview
Rezdy is now integrated with Xero, a cloud-based business accounting software that is becoming very popular worldwide.
Every time a new order is created in Rezdy, Rezdy will automatically create an invoice in Xero populated with your customer's data (product and payment information).
When an order or product is updated in Rezdy, it will automatically update in Xero.
You can go directly to Xero from an order page in Rezdy.
Please Note: Currently does not support Agent orders. Integration only works for direct orders from customers.
---
Initial Rezdy Setup
Click Integrations
Click Third Party Apps
Click View Details for the Xero App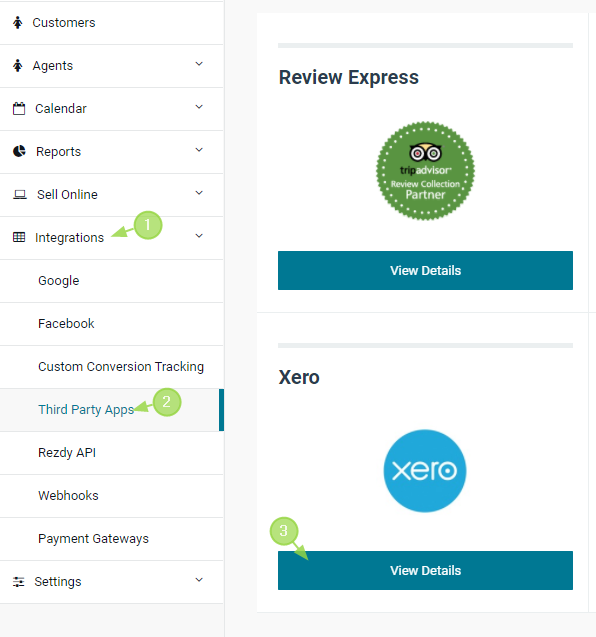 4. Click the Connect to Xero button
---
Allow Xero Access
You will be redirected to login to your Xero account to authorise and allow access for Rezdy. Click the Allow access button.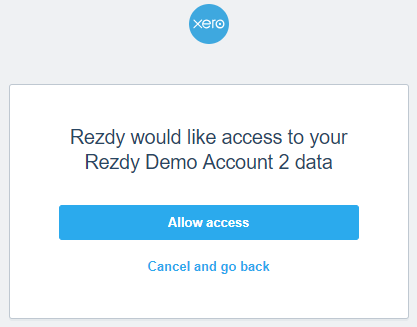 ---
Final Rezdy Configuration
Once you have allowed access, you will be taken back to Rezdy where you should see your Xero account settings, e.g.
Chart of Account settings
Payment types
Tax types

Optional: You can also map specific Rezdy payment types to specific Xero account types: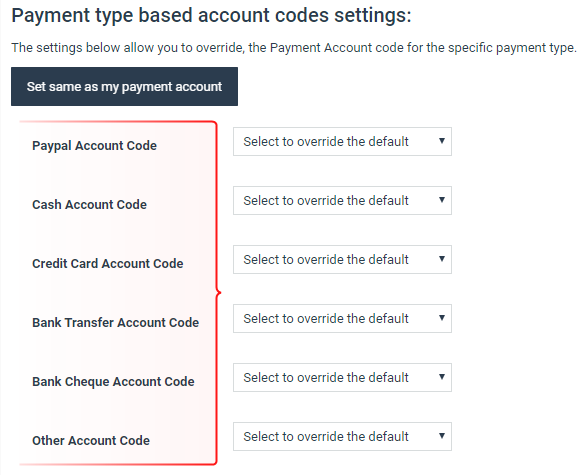 ---
Rezdy Product Setup (Optional)
Within your Rezdy Product setup, choose the 'Xero Account Code' and 'Xero Tax Type' most appropriate for the Product. 
---
Important things to note
Editing an invoice that contains payment(s) is not supported by Xero. However, we can update the invoice in certain states, by removing the invoice payments, applying the changes and reapplying the payments again (if it's not explicitly disabled by the Xero setting 'Never Update Invoice').
We never update an invoice if any of the invoice payments is already reconciled.
By default we also never update a Xero invoice due date (if it's not enabled by 'Never Update Invoice Due Date' setting)
It's possible to setup a default "Payment Account Code" in your Xero settings. This setting can be overridden by setting an account code for a specific payment type, e.g. "Cash Account Code".