What can you trigger SMS for?
Rezdy allows you to send and receive SMS (text messages) in addition to Emails. You can setup SMS for different scenarios:
Receive a notification when you get a new booking. 




Send a confirmation to your customers when they make a booking

Send a reminder SMS to your customers

Send a follow-up SMS to your customers
---
Cost
Please note SMS fees will be added to your monthly subscription charge
0.09$ per SMS sent to United States and Canada
0.19$ per SMS to Australia and New Zealand
0.29$ per SMS to other countries
---
Enabling SMS
Booking Notification SMS
(Supplier & Customer)
Needs to be enabled within each product under Messages > Notifications.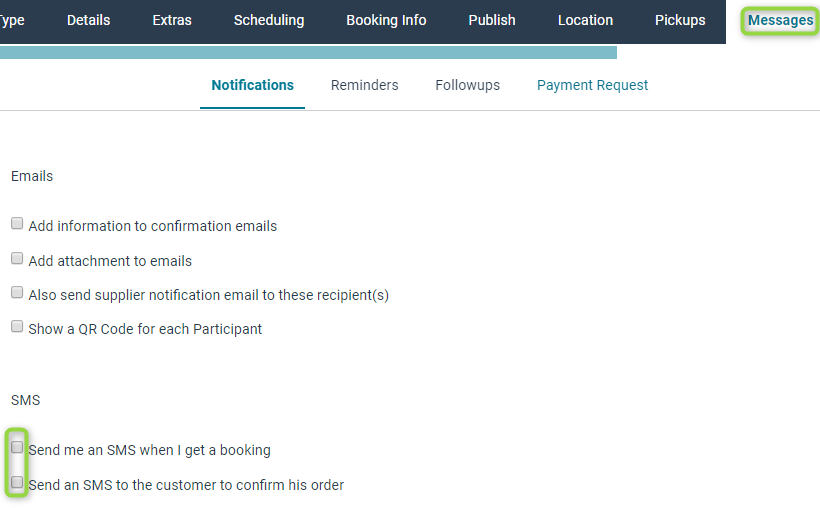 1. Supplier Booking Notification
The SMS will be sent to the company mobile number defined in your Edit my Profile.

Here is an example of what it looks like.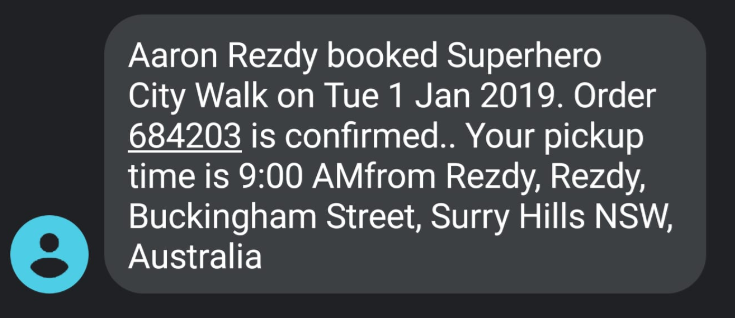 2. Customer Booking Notification
If your product is using the Pickup feature then it will tell them their pickup time and location.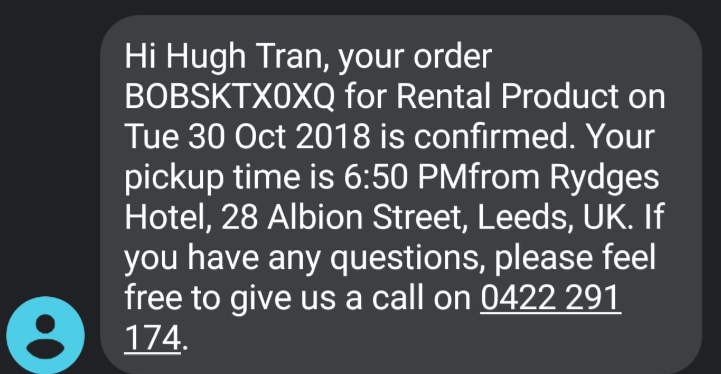 ---
Reminder and Follow up Email
1. Reminder SMS
Here you can set the number of hours/hours/days to trigger the SMS.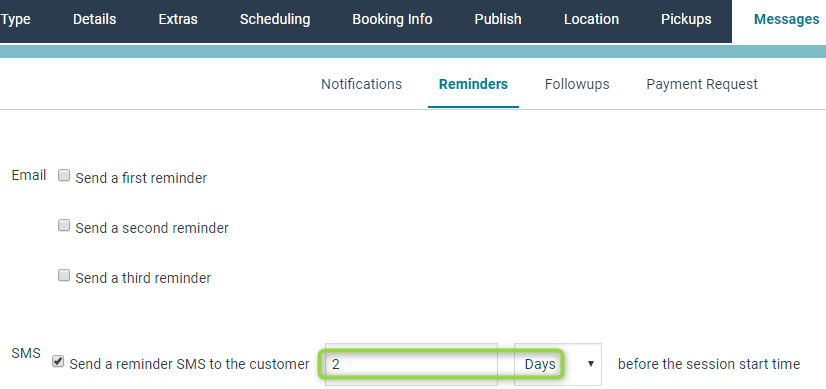 2. Follow up SMS
Here you can set the number of hours/hours/days to trigger the SMS.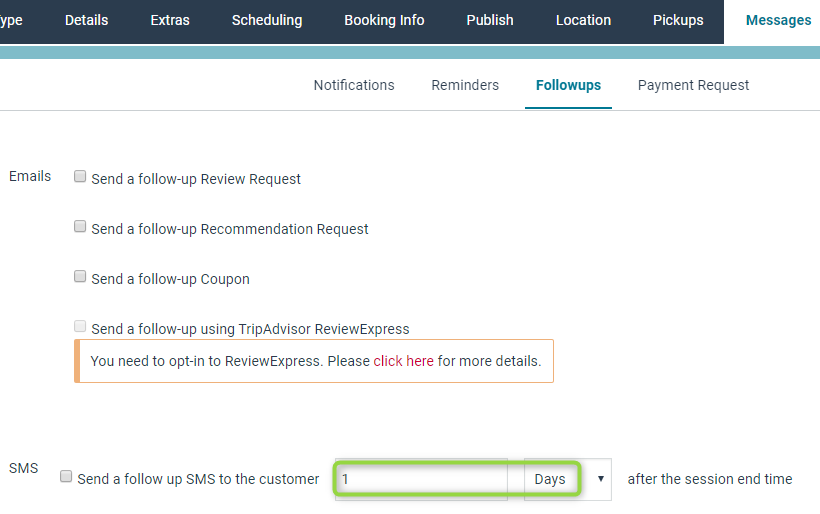 ---
FAQ

Q. Can I edit the SMS template sent to customers?

A. Unfortunately no, these are standard for all suppliers.
Q. What happens when a customer replies to an SMS?

A. You won't receive the SMS, hence why we encourage the customer to contact you through your own number. 
---