1. Click Settings
2. Click Emails
3. Click Email Templates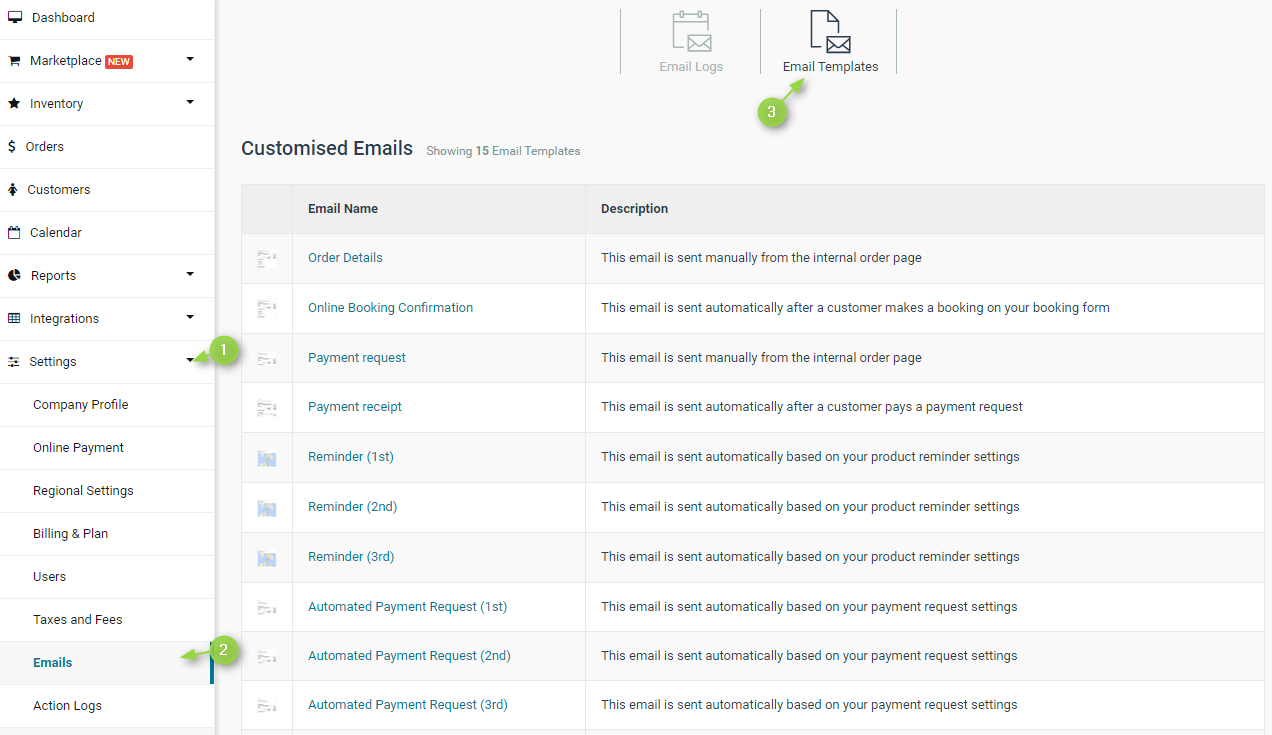 You have the option to set up a total of 3 Reminders to be sent out, each can be configured separately depending the Product.

within the Template itself, you'll have the option to customise the overall look and feel of the email that will be sent out, as well as the general information via the Introduction text:

and Conclusion text:

The FollowUp Details section applies to the Template in general where you can set the amount of Hours or Days for the email to be sent:

By clicking the

 button, you can:
1. Tick the boxes for the Products you want to have Reminders sent out.
2. Tick the box and also click the Customise button if you want the reminder to be sent out at a different time along with a different message.