1. Click Settings
2. Click Emails
3. Click Email Templates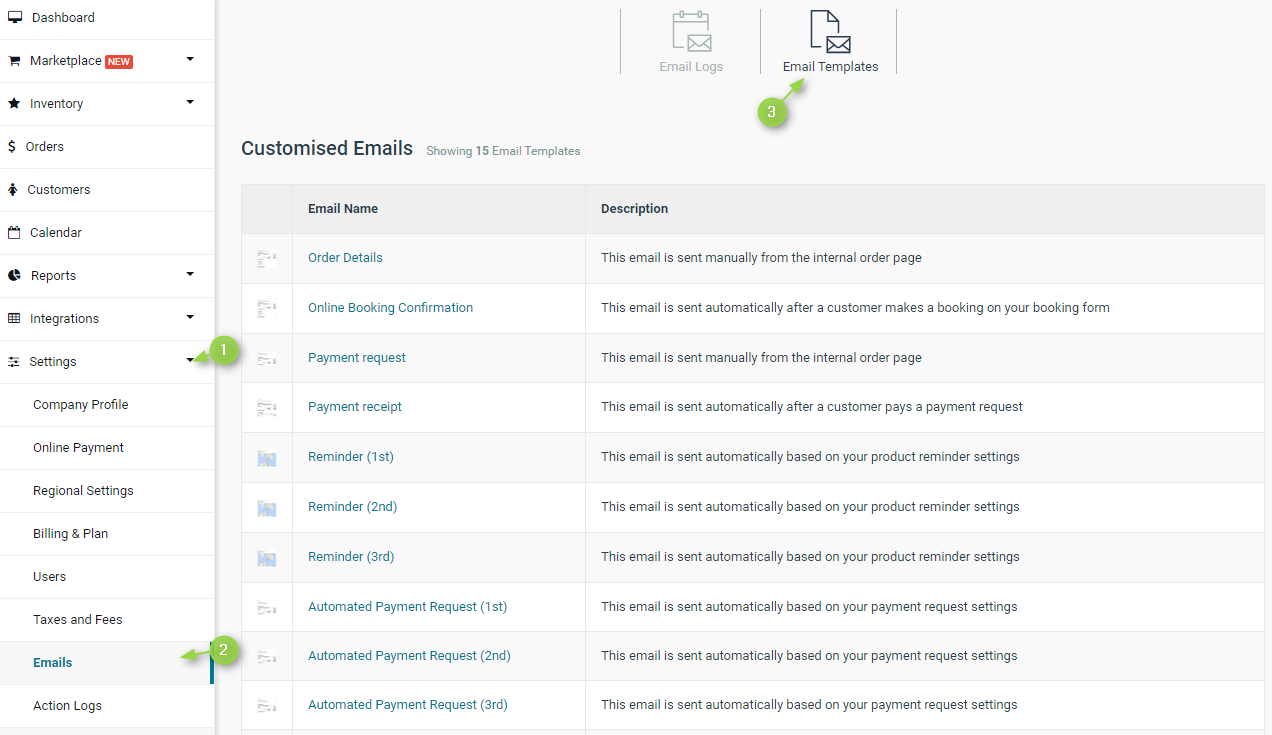 Click the Reminder you would like to set up

There are a number of visual customisation options within each template, this article will walk you through setting up the actual reminder message that will be emailed out.
There are basically two ways to update and personalise your reminder messages; using the Select Products button which allows you to send out a product specific reminder message, or via the Reminder Details section which will send out a generic message for all products.
---
1. Via the

 button:
Tick the Send a first reminder check box
Click Customise

Set the number of days before the tour date for the email to be sent out.

Enter the Product specific message, and click Save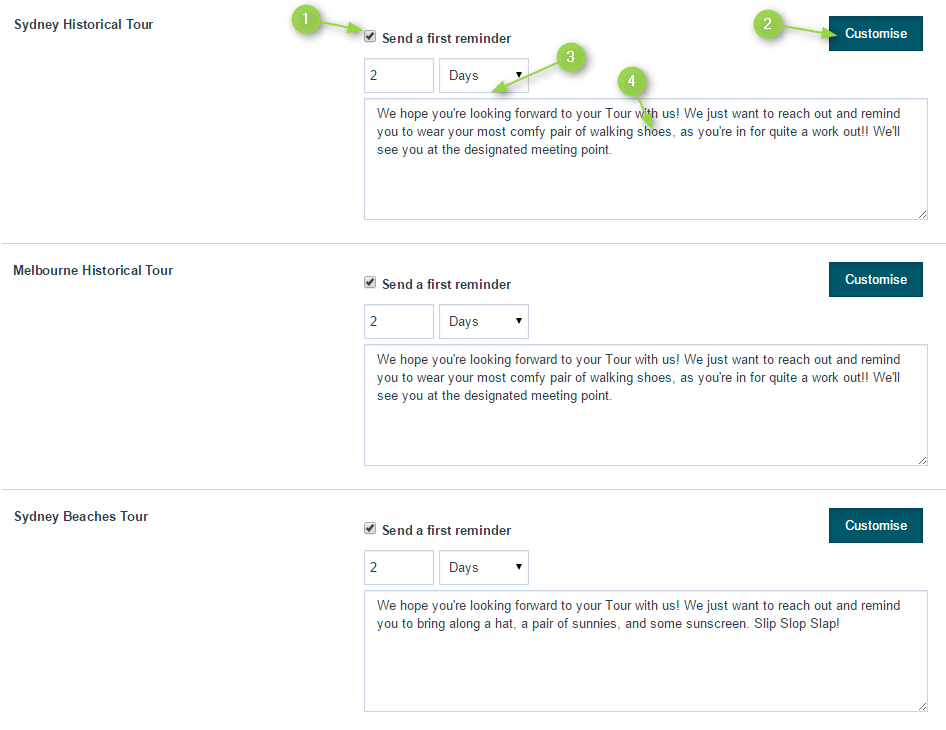 ---
2. Via the Reminder Details section
This section is located between the Introduction text and Conclusion text fields, simply enter a personalised message. This will apply to any and all products that do not have a customised message set via the Select Products button.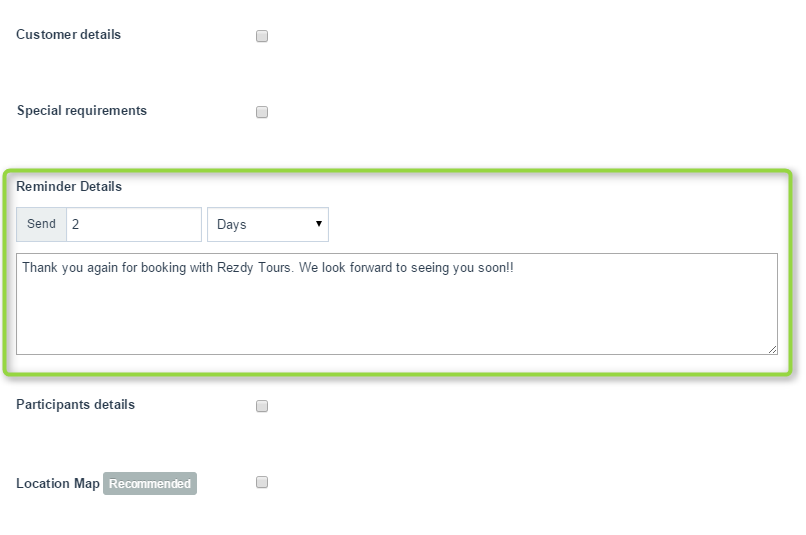 ---
You can also set Reminder messages within the Product setup on the Messages tab.