You can add your conversion tracking code to your booking form thank-you page. For example, enter your Google Conversion tracking code so you can measure the efficiency of your Adwords paid search campaigns.
Please Note: For Facebook Pixel integration, click here to learn more.
Add Conversion Tracking to your Rezdy account
Click Integrations
Click Custom Conversion Tracking
Enter custom code
Click Save Conversion Tracking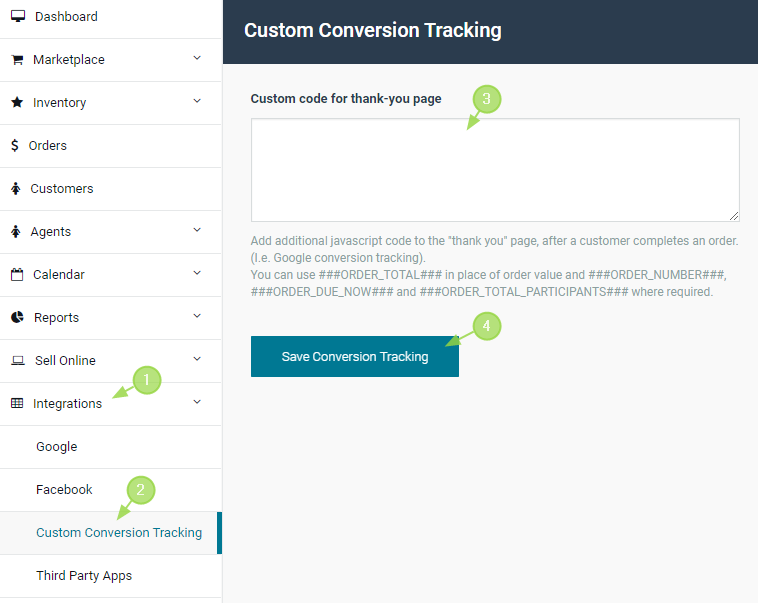 NOTE:
Tracking code is custom to the software that you use to track conversion.
Google can give you some code called "Google Code for Conversion Page", for example:
<script type="text/javascript">
/* <![CDATA[ */
var google_conversion_id = 123456789;
var google_conversion_language = "en";
var google_conversion_format = "3";
var google_conversion_color = "ff...
But again, each software will have its own code.