Overview
The Agenda view will give you a list of all product sessions and orders, starting from the day you have chosen on your calendar. You can confirm or cancel multiple orders, refund or generate vouchers for one or all orders and easily send email notifications to all customers.
You can also quickly block out or delete multiple sessions for your tours and experiences.
---
How to Get There
Click Schedule
Click Agenda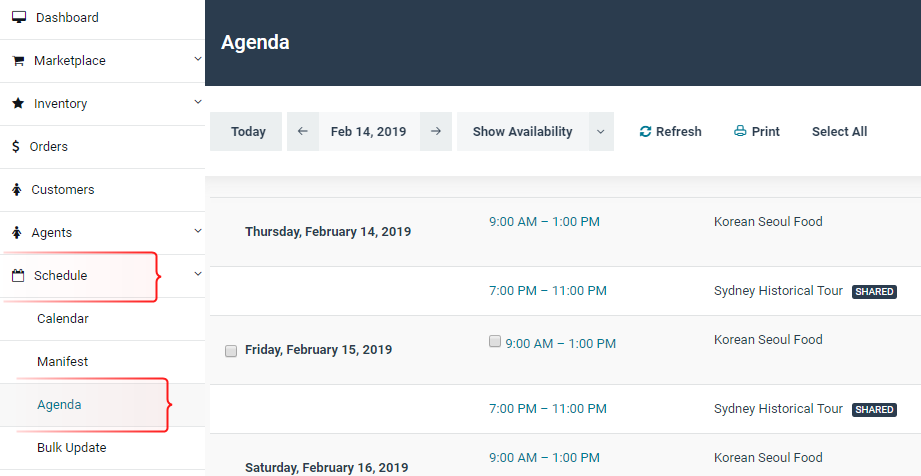 ---
Update Orders
Selecting a Single Day to Update
Tick the box next to the day you want to update. This will automatically tick all Sessions and Orders for the day.
Click the Update button.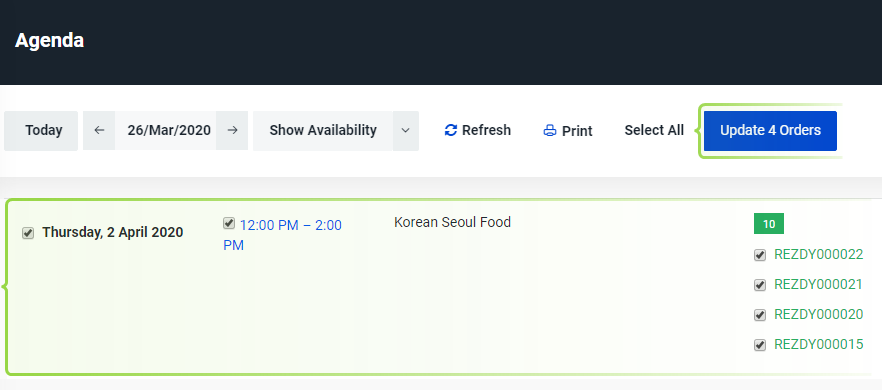 Selecting Multiple Days to Update
Click the Select All button. This will select all Sessions and Orders within visual range.
The Update button will show you exactly how many Orders have been selected.
Click the Update button.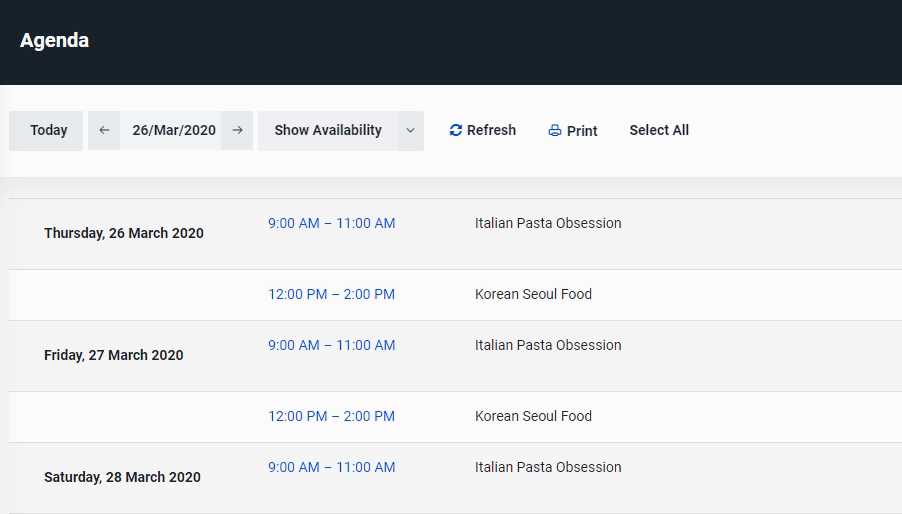 Selecting the Type of Update
Depending on the type of update you want to make, select from the below options:
Change the Order Status
Refund All Card Payments
Create and apply vouchers

This will create a voucher within the order/s for the value of each product and/or each of the quantities that were booked.

Select an email to send.
Note: Creating and applying vouchers to all selected orders will automatically send the Gift Card email to the main customer contact within the order.
Once you have confirmed your updates, click the Apply Actions button or Reset Form to start over.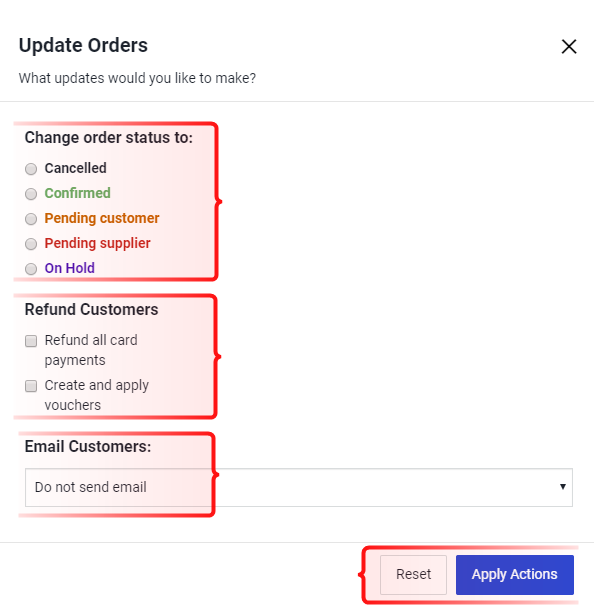 ---
Update Sessions
Closing Multiple Sessions
By closing a session, you remove any associated participant availability that is left.
Note: All orders attached to any sessions you close will remain in your calendar. Your guests will see Sold Out on your booking form.
Click Schedule
Click Agenda
Select the sessions you wish to close
Click the Update Sessions button
Select Close sessions from the actions
Click the Close sessions button and confirm OK
Deleting Multiple Sessions
Deleting a session will remove this session from Rezdy, therefore removing it from your calendar view and the booking form entirely.
Note: You cannot delete a session if an order is attached to it. Your guests will see Not available on your booking form.
Click Schedule
Click Agenda
Select the sessions you wish to delete
Click the Update Sessions button
Select Delete sessions from the actions
Click the Delete sessions button and confirm OK
---