Overview
The Agenda will provide you with an outline of your Product Sessions and Orders starting from the day you have chosen on your Calendar. The Agenda is also where you can bulk update Order statuses, send email notifications and refund (where applicable) all Orders for one or more days.
---
How to get to the Agenda
Click Schedule
Click Agenda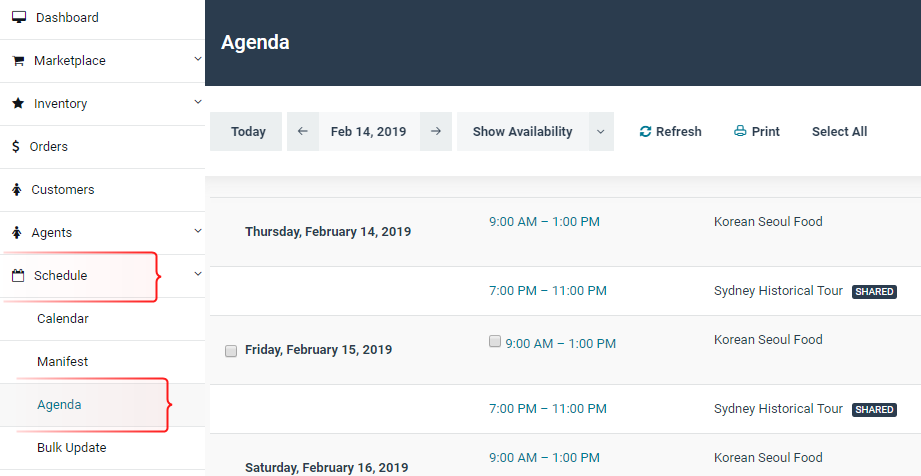 ---
Performing Mass Actions To A Single Day
Tick the box next to the day you want to update. This will automatically tick all Sessions and Orders for the day.
Click Mass Actions.
Performing Mass Actions To Multiple Days
Click Select All. This will automatically tick ALL Sessions & Orders within visual range.
Take note of the amount of Orders selected, double check and confirm before performing updates.
Click Mass Actions.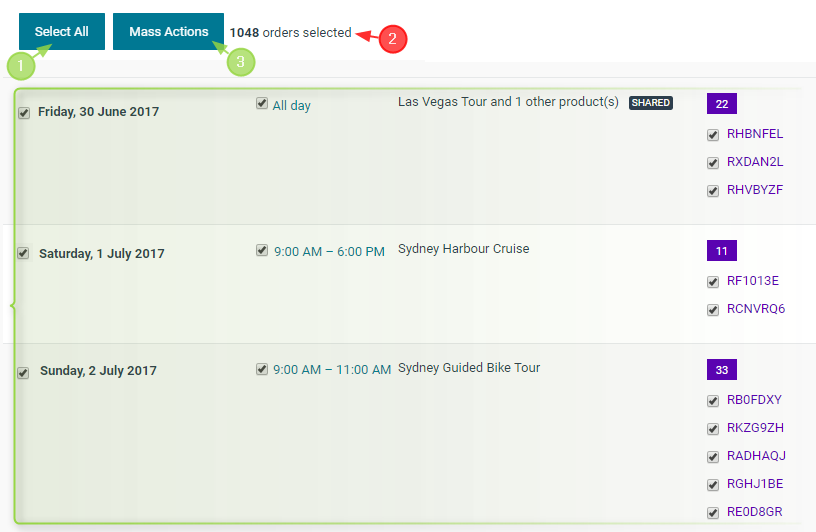 The Mass Actions Window
Depending on the updates you want to make, select from the below options:
Change the Order Status
Select an email to send.
Refund All Card Payments

Only Applicable to automated credit card transactions.
Only Applicable if your Payment Gateway supports Refunds through Rezdy.

Click Apply Actions.
Click Reset Form to start over.
---
For Further Assistance