RedBalloon is an online experience gift retailer. They pioneered experiential gifting in Australia and have delivered over two million experiences to consumers and businesses since 2001.
Once you are successful in connecting your Rezdy account with your Redballoon account, RedBalloon customers will be able to check availability and make bookings directly with you for the products you have shared with them.
---
STEP 1
Create a Negotiated Rate (previously called Preferred Rate)
Select Products to share with Redballoon
Set Commissions
1. Click Agents
2. Click My Negotiated Rates
3. Click New Negotiated Rate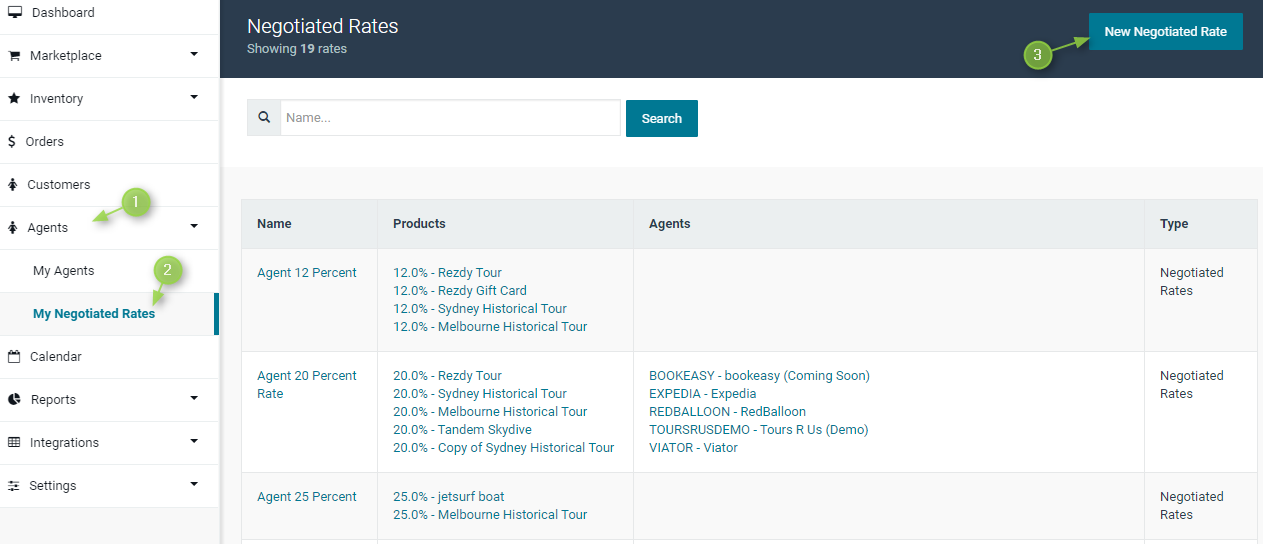 within the New Negotiated Rate screen:
4. Name the New Negotiated Rate accordingly
5. Select Products you want to share with Redballoon and set the commissions
6. Click Create Catalog


---
STEP 2
Send Negotiated Rate to Redballoon
1. Click Marketplace
2. Click Agents
3. Search for Redballoon, click the Name to be taken into the Profile Page.

Within the Profile page for Redballoon:
4. Click Rates
5. Click Send Your Rates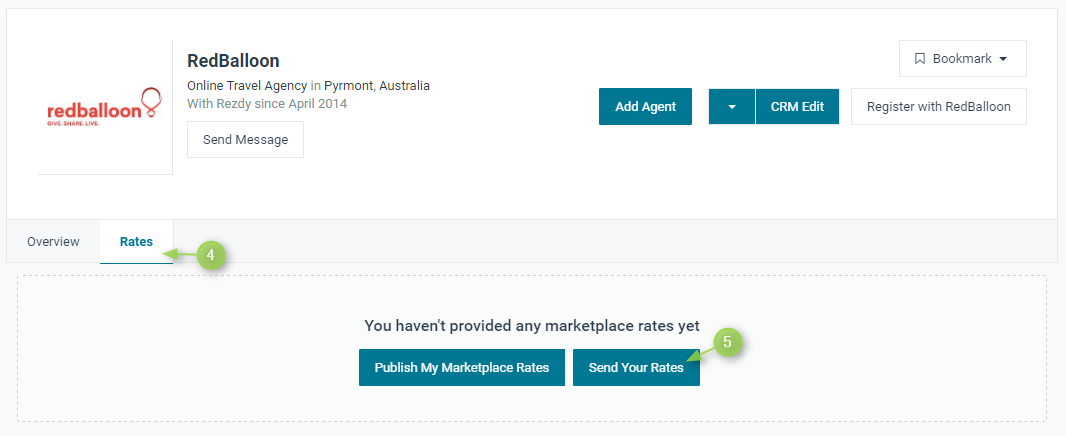 Send Your Rates
6. Ensure the Agent Code is filled in
7. Select the Negotiated Rate
8. The Agent Payment must be set to Full payment to agent
9. Scroll to the bottom and click Add agent

Your Message
10. Personalise a quick message (optional)
11. Click Send Your Rates

---