Stripe gives you a Merchant Account and Gateway in one. That way you don't have to handle sensitive card data, and you can get started without setting up your own merchant account. Stripe lets you collect payments and push the money to your own account, without your needing to store credit card information.
You have to use SSL encryption on your site to collect the information (which means you need a private IP), but you don't have to worry about storing credit cards and PCI compliance requirements.
Support:
24/7 support is available via email and in an open chat room that is sometimes staffed by their team, though mostly intended as a forum for Stripe users to chat with each other publicly. They do their best to respond within 48 hours, typically.
Pricing:
1.75% (for Australia/Domestic) / 2.9% (for International) +30c per successful charge, or less based on volume. There are no monthly fees, and no refund costs.
* Pricing subject to change, for updated rates please check the Stripe pricing page.
It's a better alternative to PayPal - not only because you don't have to redirect users to another site, but the pricing is simpler. PayPal has additional fees, like international payments and a fixed fee portion of the original transaction fee when you issue a refund.
1. Click Settings
2. Click Payment Options
3. Tick Accept Credit Card Payments
4. Select Stripe
5. Enter the API Secret Key
This can found within Stripe

1. Your Account
2. Account Settings
3. API Keys
4. Live Secret Key (Rezdy requires the Live Secret Key,

not the Test Secret Key

)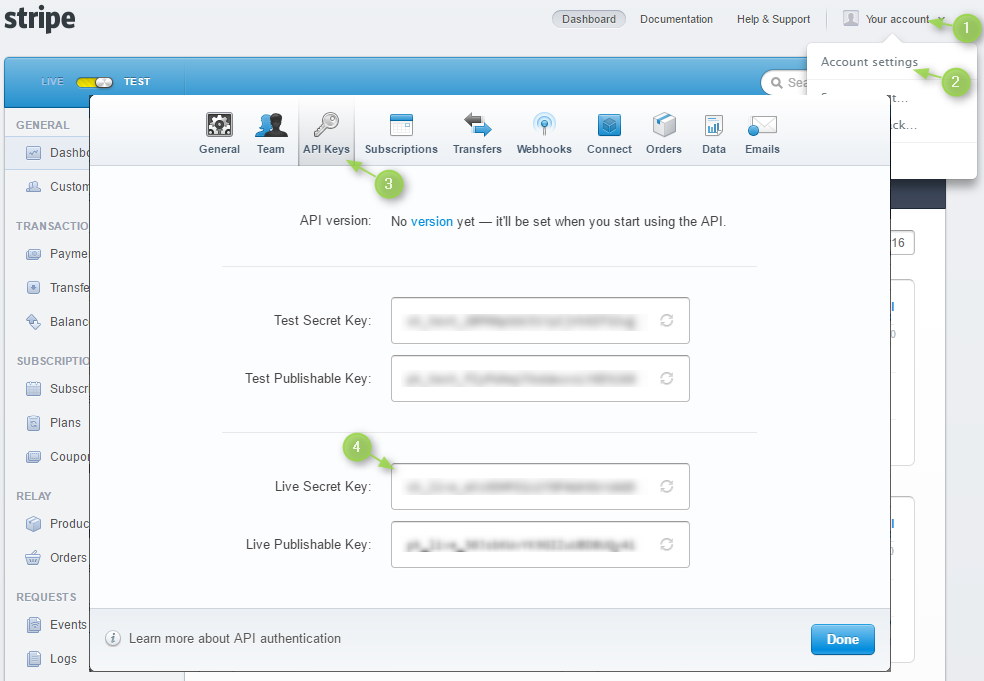 6. Configure the Credit Card settings
Lastly, Click Save