Please Note: Authorize.net require the billing address information of the Customer completing the Order. Ensure you are asking for all relevant address information within the Booking Info tab of each Product, and also ensure each question is marked as Mandatory.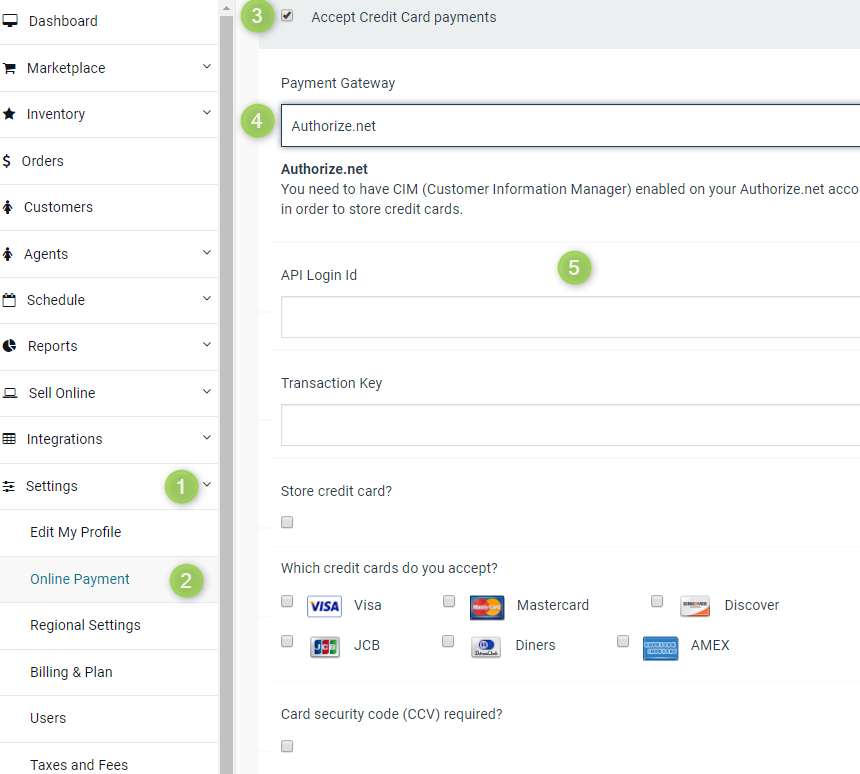 1. Click Settings
---
2. Click Online Payment
---
3. Tick  Accept Credit Card Payments
---
4. Select Authorize.net
---
5. Enter the API login ID & Transaction Key Configure the Credit Card settings
---
6. Click Save
---
Configure your Authorize.net
To be able to refund Authorize.Net transactions in Rezdy, it is necessary to enable access to Transaction Details API in Authorize.Net, please follow these steps:
1. Log on to the Merchant Interface at https://account.authorize.net
---
2. Select Settings under Account in the main menu on the left.
---
3. Click the Transaction Details API link in the Security Settings section. The Transaction Details API screen opens.
---
4. If you have not already enabled the Transaction Details API, enter the answer to your Secret Question, then click Enable Transaction Details API.
---
5. When you have successfully enabled the Transaction Details API, the Settings page displays.
Screen, when the Transaction Details API is enabled:


---
Partial Authorization option
Please ensure this option is NOT enabled.
1. Within Authorize.net > Account
---
2. Click on Partial Authorization
---
3. Untick the box, click Submit