Overview
eWAY recently launched eWAY merchant services, which signs you up for an Internet Merchant Account and a Gateway. This removes the need to set up a Merchant Facility with a bank, because you can do it all through eWAY. This can be set up in 4 days.
---
How to connect eWay to Rezdy
Click Settings
Click Online Payments
Tick Accept Credit Card payments
Select Eway (Legacy Token Payments)
Enter your Customer ID, Username and Password. We require the API Password, keep scrolling to see where to get this password from your eWay account.
Select the Credit Cards you accept, CCV, and/or adjust Credit Card Surcharges.
Lastly click Save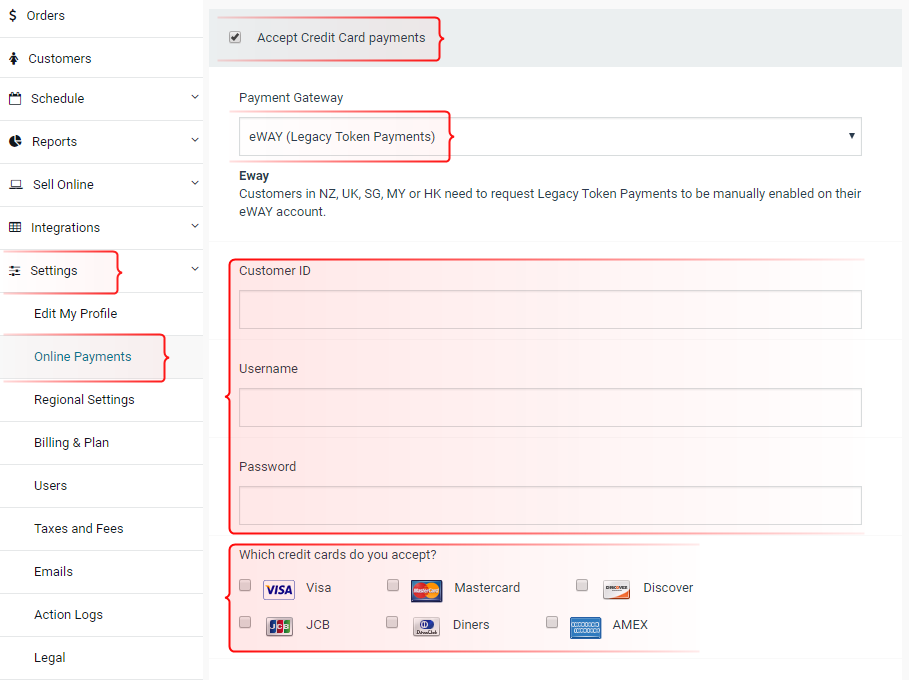 ---
How to get your API Password in eWay
To create an API Password, within your eWay system:
Click My Account
Click eWay Passwords
Click API Password
Enter and confirm the details for the new API Password