Set up Payment Gateway: Windcave (Payment Express - Webservice)
Follow
Overview
For tour operators with Merchant Accounts, Windcave (Payment Express - Webservice) integrates with Rezdy to allow your customers to pay directly through your Rezdy site.
---
How to connect Windcave to Rezdy
Important: WebService and Validate transaction must be enabled within your Windcave account in order for Rezdy to send online transactions.
Click Settings
Click Payment Options
Tick Accept Credit Card payments
Choose Windcave (Payment Express - Webservice)
Enter the Username and Password. This may be referred to as the "Post Username" and "Post Password"
Tick the Store Credit Card to allow Rezdy to store the details, allowing you to come back and action additional charges, Credit Cards you accept, along with the CCV and Surcharge details
Lastly Click Save.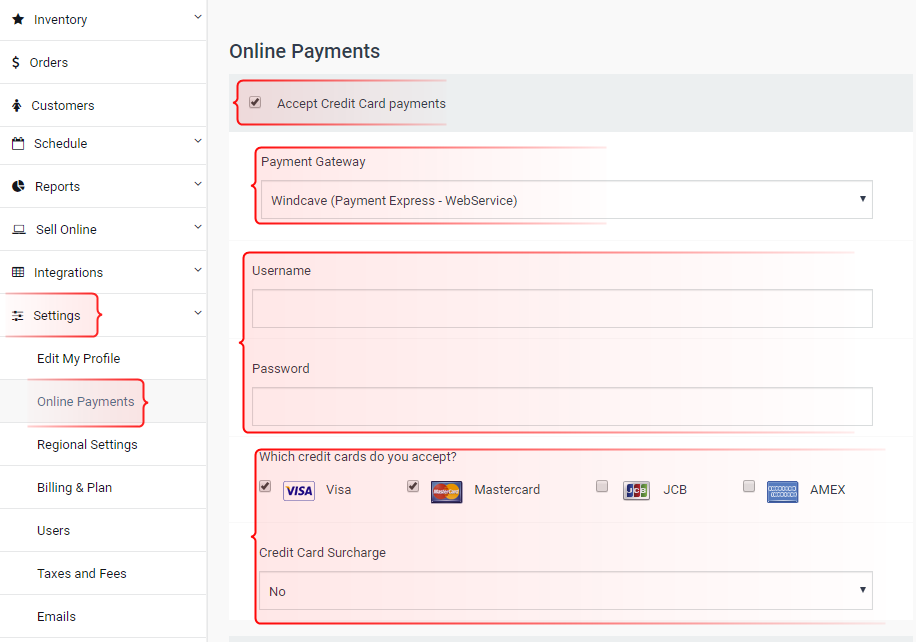 ---
---