Set Up Payment Gateway: Braintree
Follow
Overview
Braintree offers an online merchant service so you can accept credit and bank transfer payment online. Rezdy works with Braintree so that you can accept payments for your online bookings.
---
Set up Payment Gateway: Braintree
On your Braintree account:
Click on Settings
Next, click Users and roles
3. Click on your account or edit
4. Click on API Keys
5. Click on View to see the private key
You will now have your public key / private key / merchant ID
---
Set up Payment Gateway: Braintree
Enter this information in your Braintree setting in Rezdy
1. Click Settings
2. Click Online Payment
3. Tick Accept Credit Card payments
4. Select Braintree
5. Enter the Braintree details
Important: The Merchant ID is optional and only used if you have multiple Company accounts under the one Braintree account. Otherwise this field can be left blank.
6. Check the Store credit card option if you would like Rezdy to store the Credit Card details for later transaction processing
7. Select Cards you accept
Ensure to click Save at the bottom.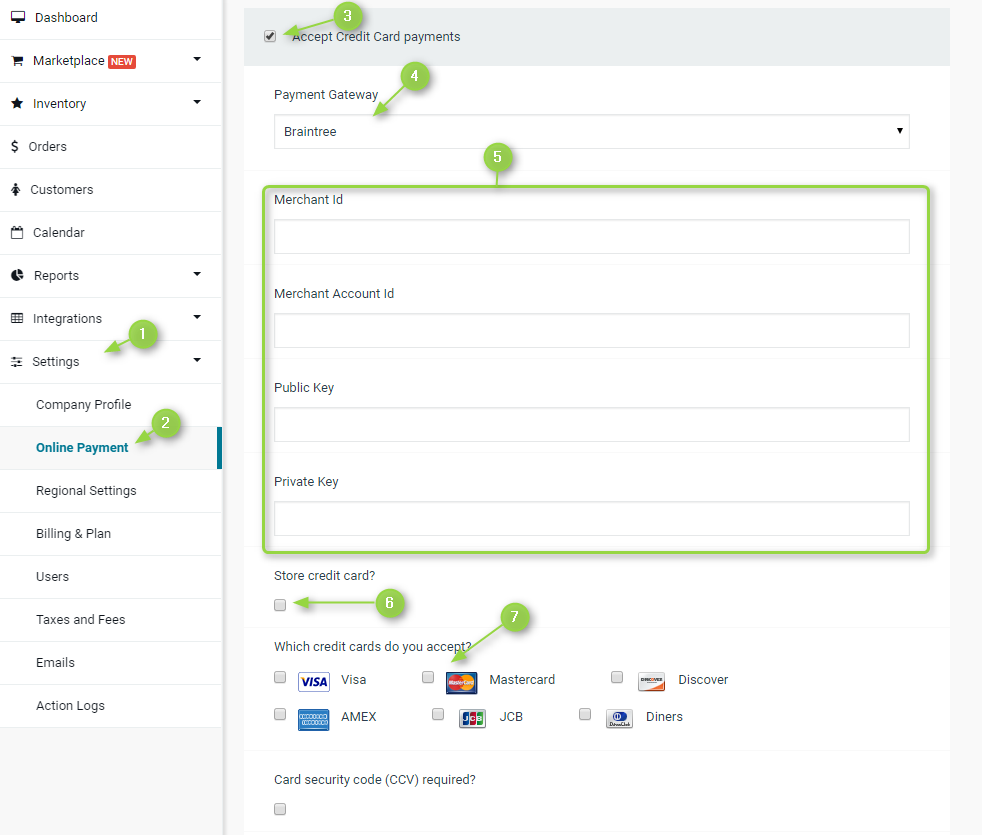 ---
---