How To Create a Gift Card Product
Follow
Overview
Allow your guests to buy gifts for their friends and family by creating gift card products. You can create gift cards for the value of a specific tour & experience, or at a discount for one of your experiences or an entire category. The lucky recipient receives an email along with a voucher, and a link directly to your online redemption page.
---
Getting started: Create a new product
Click Inventory
Click Products
Click the Next button for the Gift Card product type.

Within the new product page:
Enter a Product Name of the Gift Card
Gift Card Value:


Fixed amount - The gift card is equivalent to cash. It can be used for any product and extra.
Specific product - This gift card can only be used to book the selected product. The gift card price(s) matches the product's price(s)
Specific product - Custom price: This gift card can only be used to book the selected product, but its selling price is not the product's price
Specific catalog - This gift card can be used to book any product within the selected catalog

Rollover unused value: Ticking this will create a rolling credit for any amount/price based gift card e.g. Fixed amount, Specific product - Custom price, and Specific catalog.
Gift Card Expiry - Choose between:

Fixed number of days

: Enter the amount of days for the Voucher to expire, 0 for no expiry

Fixed Date

: Enter the date for the Voucher to expire.

Gift card taxes & fees: Whether the gift card includes taxes and fees when it is redeemed. If checked, taxes will be calculated on the discounted amount. If not checked, taxes will be calculated on the full amount without discount.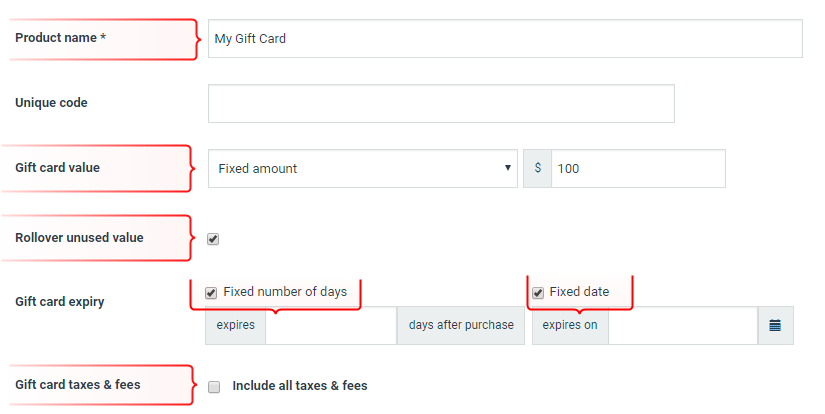 Add the final touches to the Gift Card product by entering descriptions and uploading a Gift card cover image.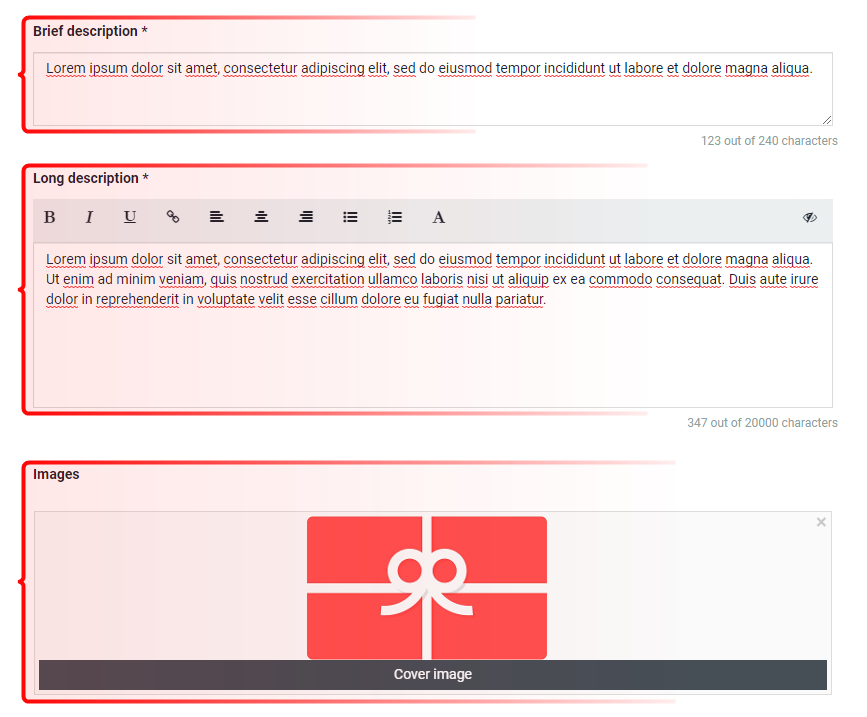 Finally, click the Save Product button.
---
Allowing the buyer to enter the recipient details
By doing this, you allow your customers to buy gift cards and send them via email to their recipients. We strongly recommend that you enable the following fields:
Click Booking Info
Click Ask for each Recipient

First Name
Last Name
Email
Message to recipient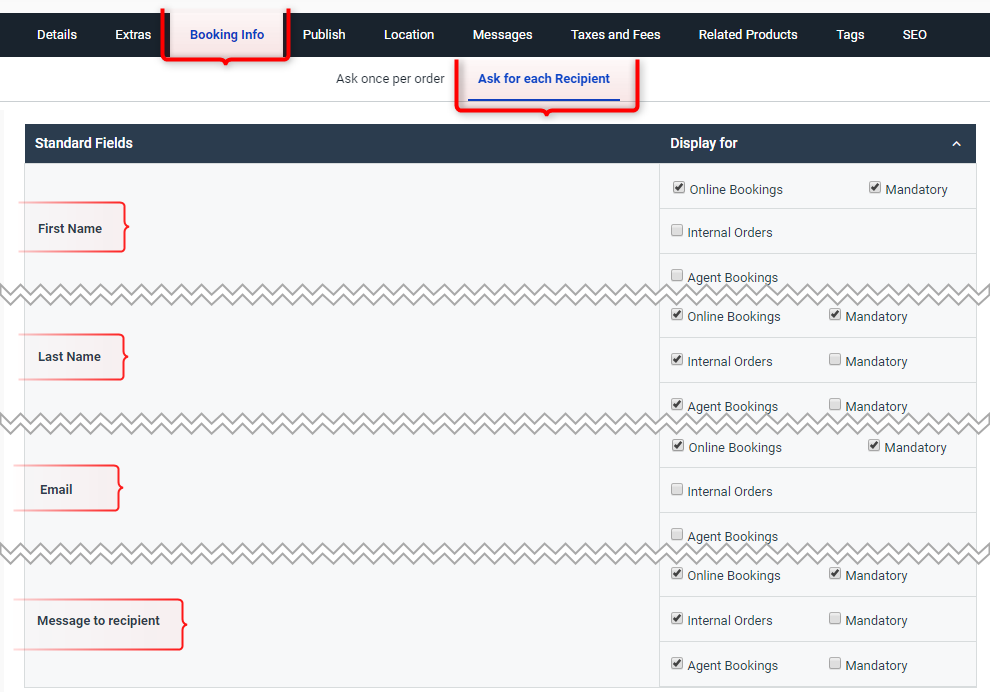 This results in the following fields for the buyer to complete during their purchase: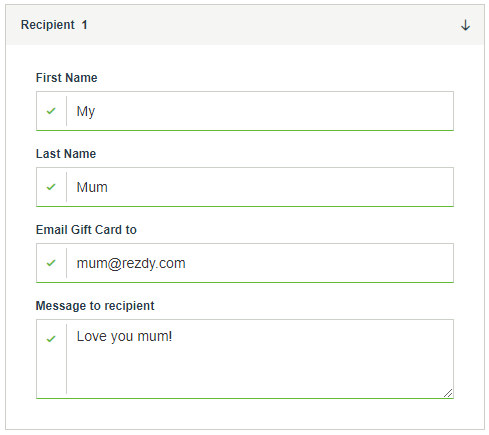 Depending on which gift card template you have selected, the recipient will receive their gift card, voucher, and link to redeem within their email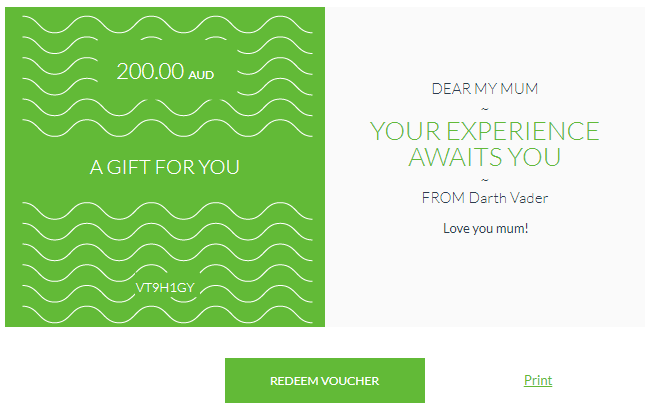 ---
Adding additional extras to a gift card product
Extras will only apply to the gift card product itself, and will not cover the value for extras that can be purchased for the actual product/experience. For example, a typical extra on a gift card product would be for postage or printing services.
They are not intended for your product extras, such as photos, additional equipment or services that are used during your products and experiences.
Note: The recipient can still purchase any additional extras you might have set up for the product itself. Upon checkout, they will need to pay for the additional costs that the gift value does not cover.
---
How to view generated vouchers
When a guest has purchased a gift card product or purchased a product as a gift, you will find the vouchers within their order.
Scroll to the Products section of their order.
The voucher number/s can be found next to the amount.
Tip: Click the voucher number to be taken to settings page to view or change the details.

---
---