Create a Gift Card that can be purchased and used towards your Products. You can define a fixed amount that the Gift Card is worth or make it bookable for a specific Product. You can also create a rolling credit, essentially creating a hybrid "membership" type Product.
Click Inventory
Click My Products
Click New product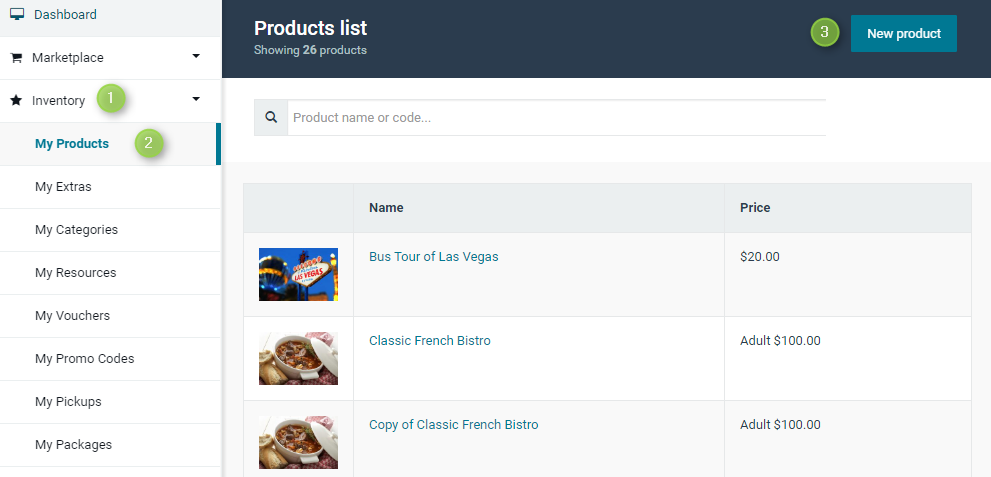 Select Gift Card in the Product type selection, click Next
4. Enter the name of the Gift Card
5. Enter the Unique Code (optional)
6. Gift Card Value:
Basically ticking the Rollover unused value checkbox creates a rolling credit for the following options:
Fixed amount: The gift card is equivalent to cash. It can be used for any product and extra.
Specific product: This gift card can only be used to book the selected product. The gift card price(s) matches the product's price(s)
Specific product - Custom price: This gift card can only be used to book the selected product, but its selling price is not the product's price
Specific catalog:  This gift card can be used to book any product within the selected catalog
7. Gift Card Expiry - Choose between:
Fixed number of days: Enter the amount of days for the Voucher to expire, 0 for no expiry
Fixed Date: Enter the date for the Voucher to expire.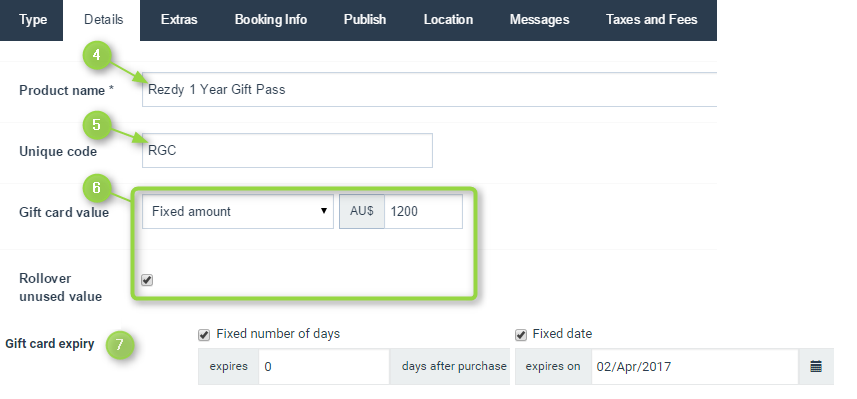 Important! Booking Info Tab: This allows the Purchaser to send the Voucher email to the Recipient. 
On the Booking Info Tab ▶ Ask for each Recipient page, ensure you have the First Name, Last Name, Email, and Message to Recipient fields are ticked: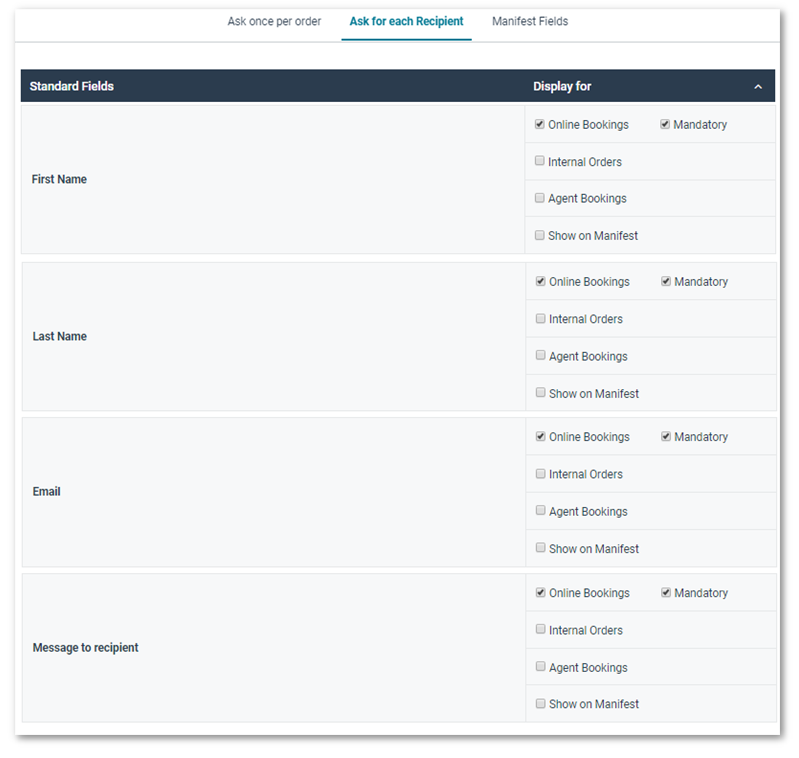 This results in the following fields for the Purchaser to complete online: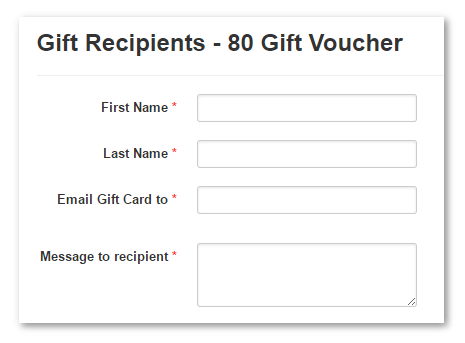 ---
Add the final touches to the Product by entering descriptions and uploading a Cover image.
Add any additional Extra's