By cloning a Product you will create a copy of the Product of your choice.  This will save you time as you won't need to enter all the Product information again; and, once it's been cloned, you will have the ability to make any necessary changes.
---
Within a Product's set up page;
1. Click the Clone product button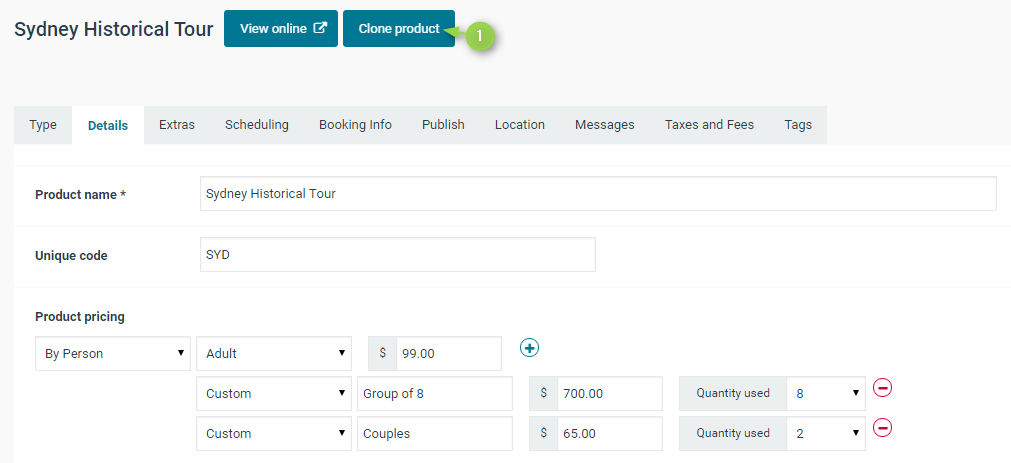 Click OK within the Confirmation window, you'll then have a complete clone of the Product. Make the necessary changes to the Details Tab and click the Save product button.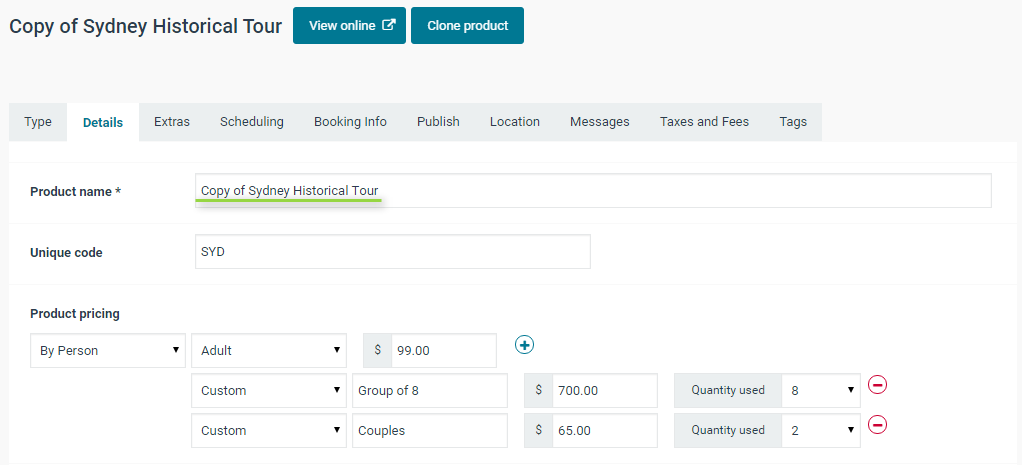 ---
Important Note
All tabs will be cloned except the Publish Tab, ensure to click on the Publish Tab and allocate the newly cloned Product to at least one public Product Category