Why import your Customer list?
Build upon your existing customer database
Centralise your existing customer database in one place
---
Example Setup

I have 71 customers, I want to import another 5 from one of my external systems. 
---
1. Import Customers
Go to Import Customers via the Customers tab on left side menu.

---
2. Download Rezdy Template
Download our Rezdy customer list template, input your customer details following the same format. 
---
3. Save and Upload the CSV 
Upload the CSV you created to Rezdy.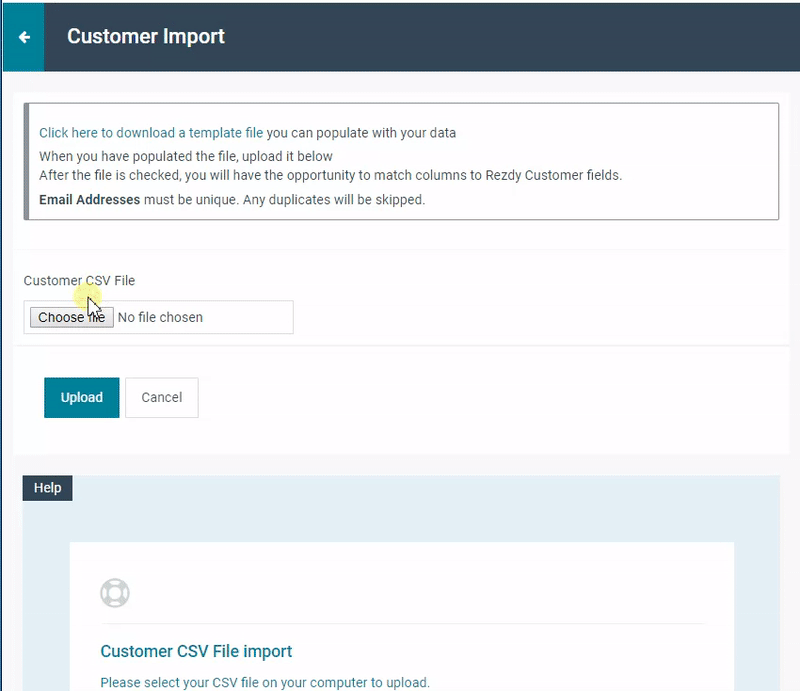 ---
4. Check your import information
Do a final sweep of your information to ensure it's all correct. Leave Ignore First Row ticked as long as you want the first row ignored.
Process once it all looks good.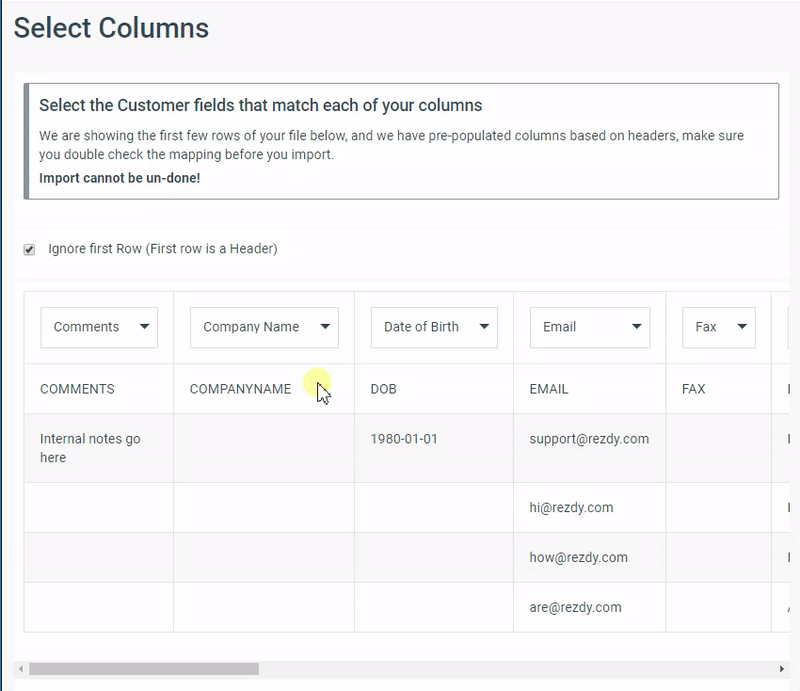 ---
Hopefully your import is successful you should see this message. Click the link to take you back to the main page, your customer count should have increased.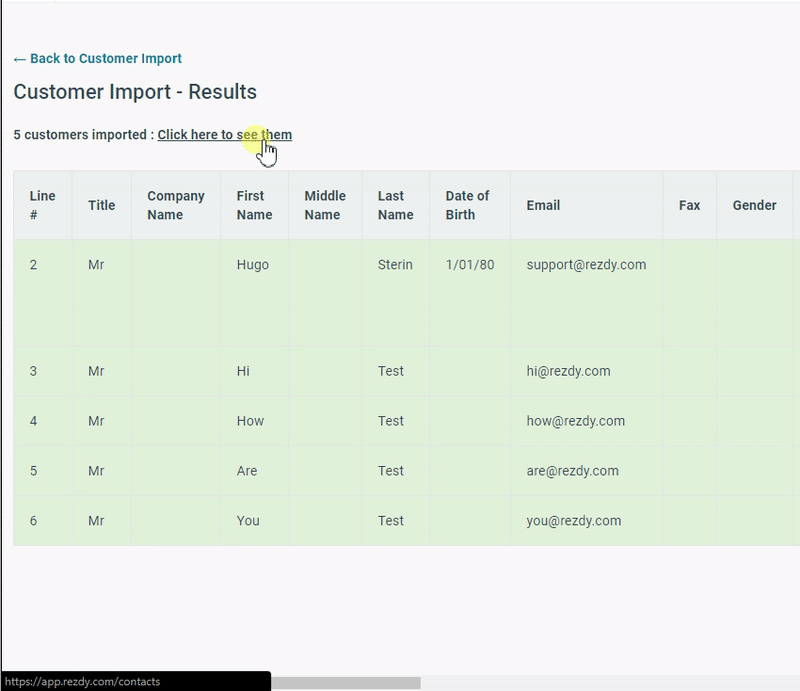 ---
FAQ

Q. What happens if there is a duplicate customer in my import?

A. Customer that are a duplicate will be flagged.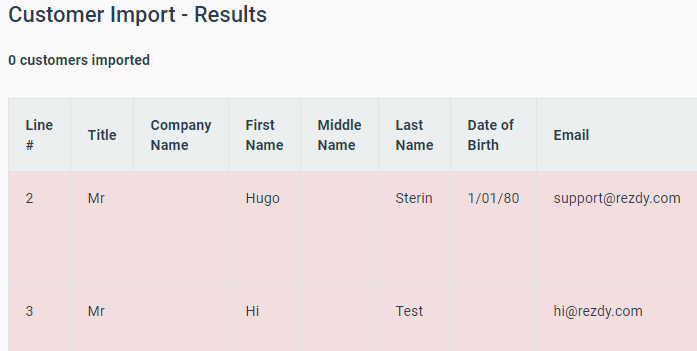 Q. Can I delete multiple customers?

A. Unfortunately no, customers will have to be deleted individually.