How to Import a Customer List
Follow
Overview
If your customer contact information is on another system or stored on different spreadsheets, you can easily import your customer data into your Rezdy account.
---
Getting started
Click Customers
Click Import customers

---
Populating the template CSV file with customer data
Note: A copy of the template file can be downloaded here. You can then populate the CSV file with your customer data. Email addresses must be unique, all duplicates will be skipped.
Open the template file within a spreadsheet editing application.
Manually update the spreadsheet with your customer data.
Save your spreadsheet locally to your computer.

---
Uploading & processing your customer data
Within the Customer Import page:
Click the Choose file button
Find and select your spreadsheet.
Click the Upload button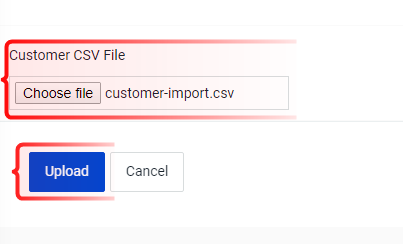 You'll then need to process the data by matching columns to headers e.g.
Email column to EMAIL header
First Name column to FIRSTNAME header and so on...
Click the Process button

---
Viewing the imported results
Once complete, you'll see all successfully imported contacts highlighted in green. All contacts not imported will be highlighted in red with an error e.g. This customer already exists.

---
---