Select a product type
There are several types of products to choose from, depending on the type of business you run. Most product types have the same configuration, however the below types have a specific setup and configuration, click each type to learn more:
Note: Private tour & Private Charter types will only take one booking, and automatically become full. The Merchandise type is useful for souvenirs, and does not require Extras, Scheduling, and Location settings.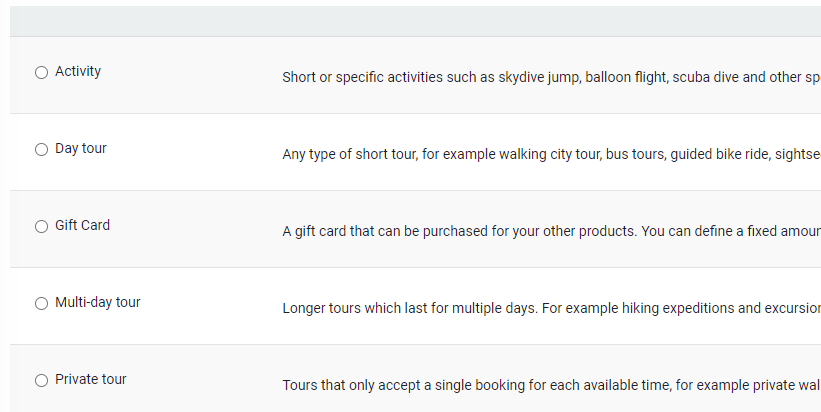 All other product tabs
---
---