How To Connect to Tiqets
Follow
Overview
Tiqets is on a mission to make culture more accessible, by removing all friction to get more people more frequently into the top museums and attractions, and provide an easier way for customers to book and experience culture.
---
1. Initial setup: What you need to get started
---
2. Rezdy setup: Share a negotiated rate
Click the Add Agent button.
Within the New Agent window:
Scroll to the Rate section and select your Negotiated Rate.
Next select Full payment to agent within the Payment Details.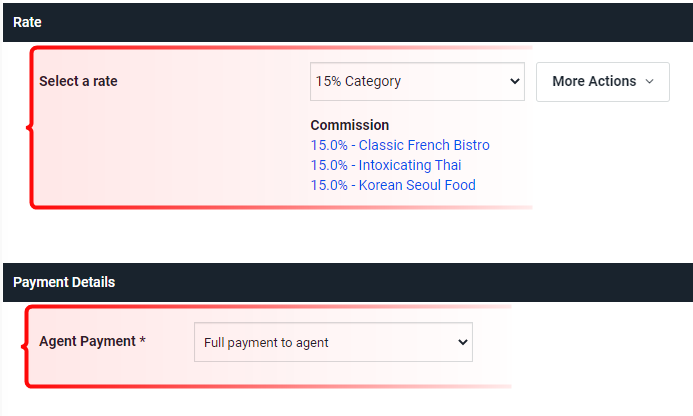 Make sure both options are checked for Agent Permissions
Click the Add agent button
Click the

button on the final page.
---
How to find your product IDs
When requesting a product to be connected, it is very helpful to share your product ID's with your Tiqets representative to prevent any connection errors.
Start off by browsing to the Tiqets profile page in Rezdy:
Click Rates
Your product codes will be found below the product name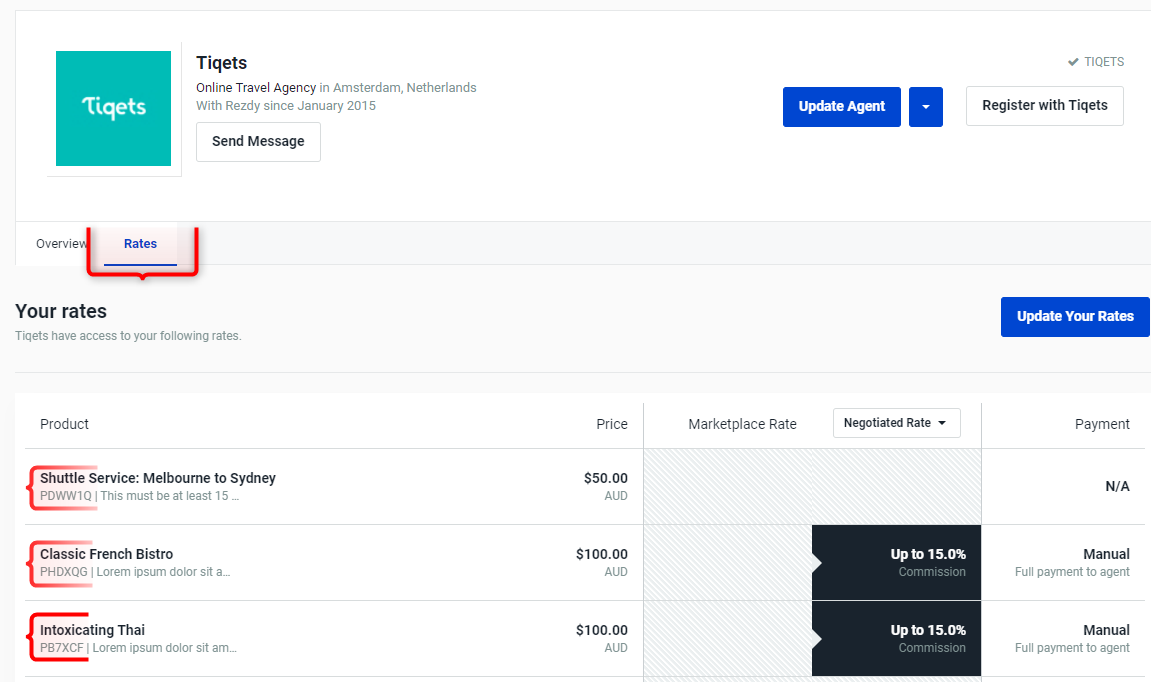 ---
Future changes to your product/s
The most important elements to your product connection with Tiqets is your Rezdy product ID and ticket types.
When making changes on your current products, it is highly recommended to keep your Tiqets representative informed in situations of:
Product ID: a new product is created to replace the current product.
Ticket types changes: e.g. the product was using Quantity as ticket type but it has been changed to different age groups: Adult, Child, Infant…etc
Minimum quantity per order: your Tiqets representative can assist you by adding a restriction on your Tiqets product page, so it can be communicated more clearly with the customers.
Pricing: the prices for each product's ticket types are set up on Tiqets' back office. We recommend to get in touch with your Tiqets representative to double check the negotiated rates are set up correctly on both ends.
---
---