How to Receive an Email Notification for Internal Orders
Follow
Overview
By default, you will receive an email notification each time you receive an online (automatic) order. You can also enable one or more users to receive the same email when an internal (manual) order is created by you or your staff.
Note: You must be an Owner user to enable this option.
---
How to enable a user
Click Settings
Select Users
Click a Username
Within the User profile page, below the User information:
Check the Internal Order notifications box.
Click the Save button.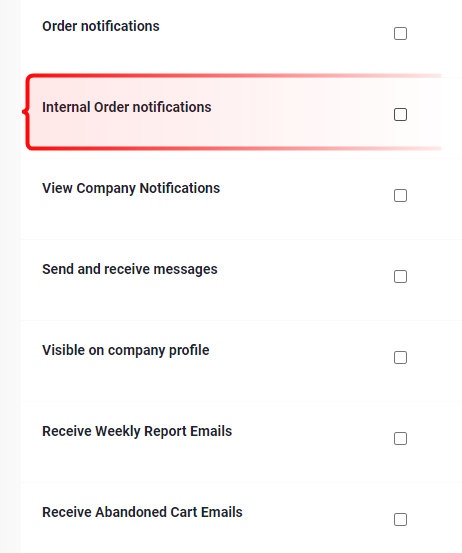 ---
---