How to Enable the Currency Switcher
Follow
Overview
The currency selection will follow the Customer through-out the booking process, and finally on to the check out page. Before processing their transaction, they are made aware that payments will be processed in your native currency.
---
How to enable the currency switcher
Click Sell Online
Select Theme Design
Click Display
Select Currency Switcher
Lastly click the Save Theme button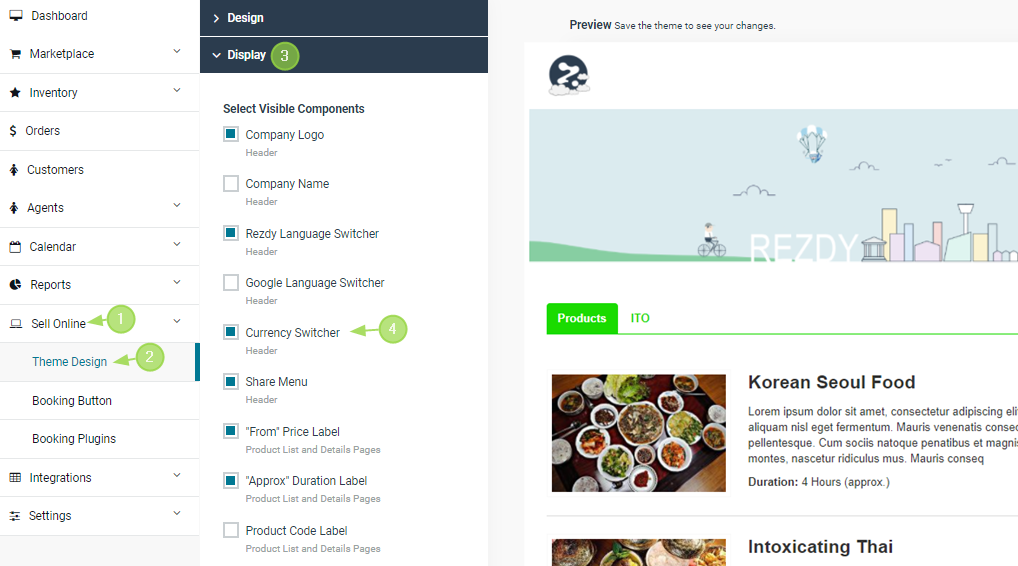 ---
How does this look online?
Your guests will be able to switch between your default currency to their currency of choice.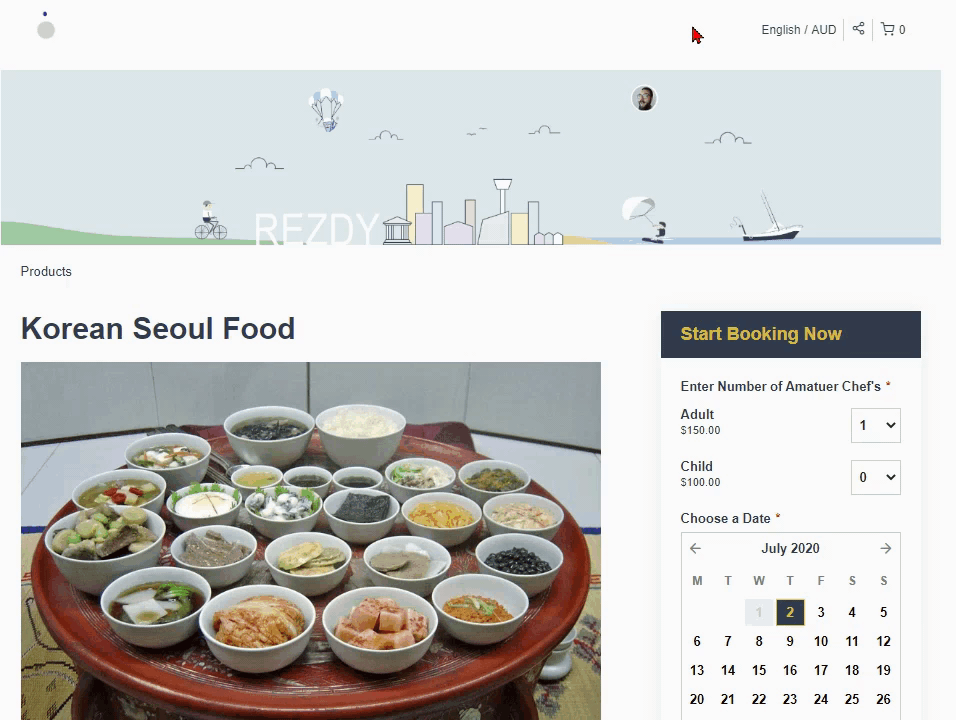 ---
About the open exchange rates API
Please Note: Rezdy Utilises Open Exchange Rates' public API for real time exchange rates, more can be found on their website https://openexchangerates.org. If you require further assistance with this, feel free to reach out to our Support Team.
Open Exchange Rates provides a simple, lightweight and portable JSON API with live and historical foreign exchange (forex) rates for over 200 worldwide and digital currencies, via a simple and easy-to-integrate API, in JSON format. Data are tracked and blended algorithmically from multiple reliable sources, ensuring fair and unbiased consistency.
Exchange rates published through the Open Exchange Rates API are collected from multiple reliable providers, blended together and served up in JSON format for everybody to use. There are no complex queries, confusing authentication methods or long-term contracts.
End-of-day rates are available historically for all days going back to 1st January, 1999.
---
---