Rezdy Mobile App: Charge Credit Card & Record Payment
Follow
How to record or process payments
Within an Order, click Payment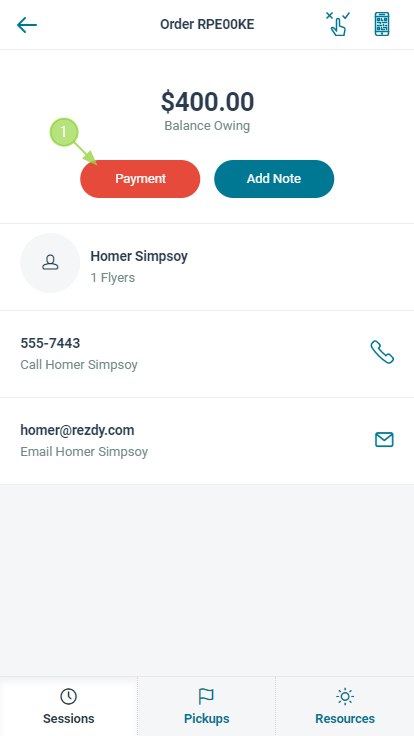 ---
Charge Card - Automatically take payment
This uses the Payment Gateway system currently connected to your account.
Complete the Credit Card details
Enter the amount to be charged
Click Charge Now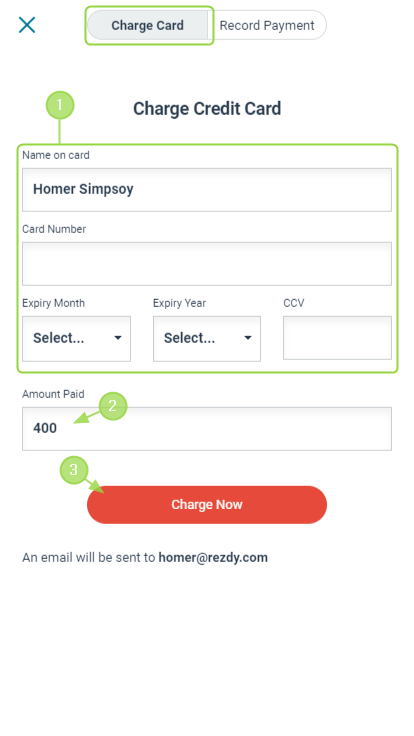 ---
Record Payment - Take Payments Manually
Select the Payment Type
Enter a Payment Reference (optional)
Enter Amount to Charge
Click Record Payment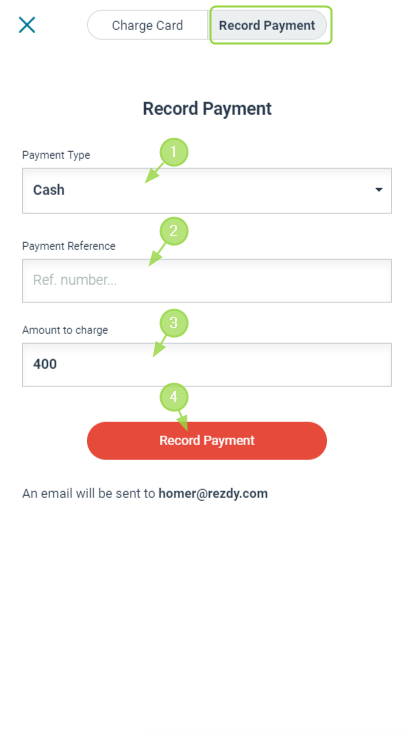 ---
Order Integrity Check
Now that payments can be charged or added in the field, we've added an important check to see if an Order has received a Payment update while another User has the same Order page open. If a Payment is received, the User will receive an error message upon clicking Save Order.
For further clarification on this improvement, feel free to reach out to our Support team.
---
---