Order Integrity Check: Now that payments can be charged or added in the field, we've added an important check to see if an Order has received a Payment update while another User has the same Order page open. If a Payment is received, the User will receive an error message upon clicking Save Order.
For further clarification on this improvement, feel free to reach out to our Support team.
Within an Order, click Payment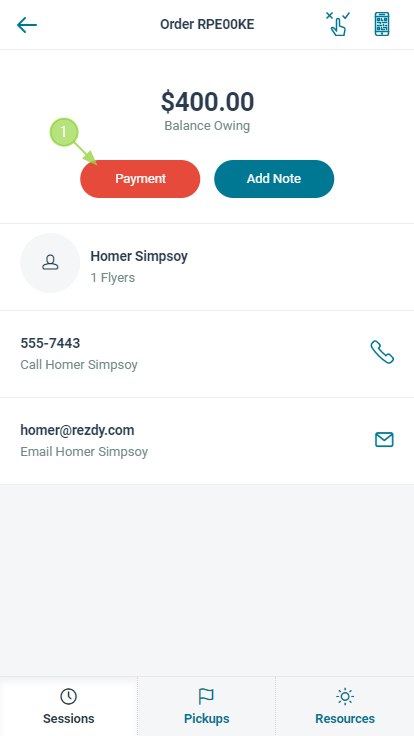 Charge Card - This uses the Payment Gateway system currently connected to your account.
Complete the Credit Card detials

Enter the amount to be charged

Click Charge Now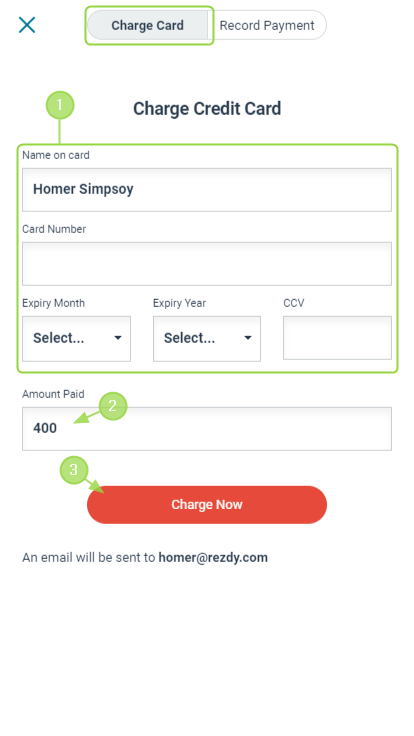 Record Payment - for manual payments e.g. cash in hand.
Select the Payment Type

Enter a Payment Reference (optional)

Enter Amount to Charge

Click Record Payment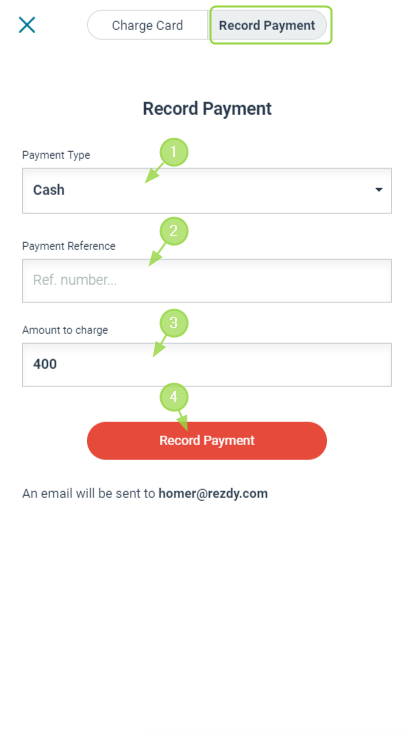 Please Note: Only Users that have access to charge payments within Rezdy can access this feature, click here to see all User access roles.