Thanks for everyones input and product feedback, we're happy to announce the following new releases and improvements!
You can now import a list of custom codes generated by a 3rd party entry/POS system. Your Customers can present their Rezdy confirmations and be directly scanned, and checked in on a participant level by your external system. QR Codes can also be distributed to OTA's like Viator (Expedia coming very soon!) and will be populated within their own confirmation vouchers/emails.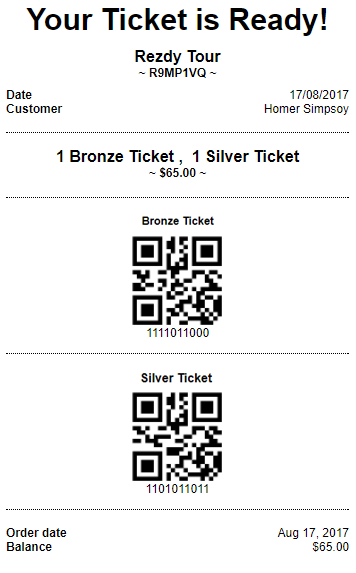 ---
We love seeing great ideas posted in our Feature Request forum. We love picking out quick and easy features to build even more! Take a look at the latest batch of Quick Wins we've released:
Get a quick glance of all Extra's you've sold through Rezdy via the Sales - Products report. The monetary values can also be found within the CSV export.
Voucher Redemption Dates in Reports
Now you can see when a Voucher is issued, expires, and the date of redemption all on the same csv export report.
You can now CC & BCC the Agent Notification Email to multiple contacts. This is incredibly handy for Private Agents who choose not log into Rezdy.
The main Customer contact is now easily accessible from the desktop Manifest within Rezdy.
Session Totals
Get a quick glance of total revenue and quantities within the view details of a single Session