Pickups allows your Drivers to see when, where and who they are picking up for the day, all grouped by order of pick up time.
Please note: this section is used in conjunction with My Pickups
From the Pickups screen, Drivers can:
See the total number of confirmed participants to be picked up, the start/end time of the Pickup, and see the name of the Pickup (Created via the My Pickups feature).
Click a specific Pickup start/end time.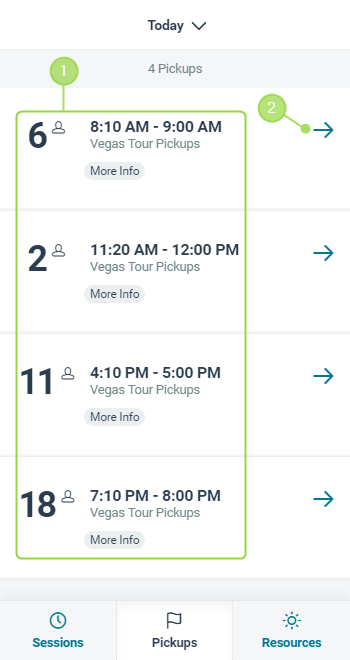 Within a specific Pickup start/end time, Drivers can:  
See the total number of locations, and a break down of each Pickup start time, location, and confirmed participants per location
Click a specific Pickup start time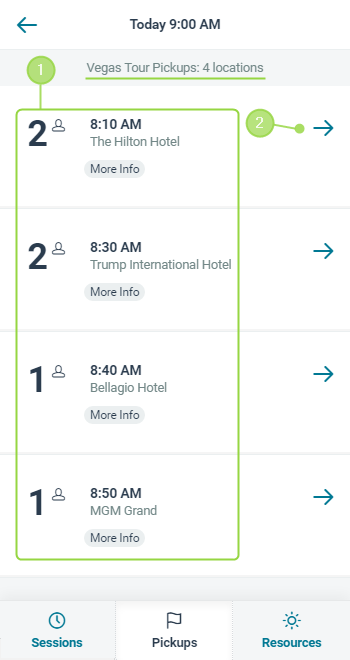 Within a specific Pickup start time, Drivers can: 
See further details including total number of confirmed participants, main Customer contact, Order number, and owing balances.
Do a Quick Check In or a QR Scan
Click a specific Order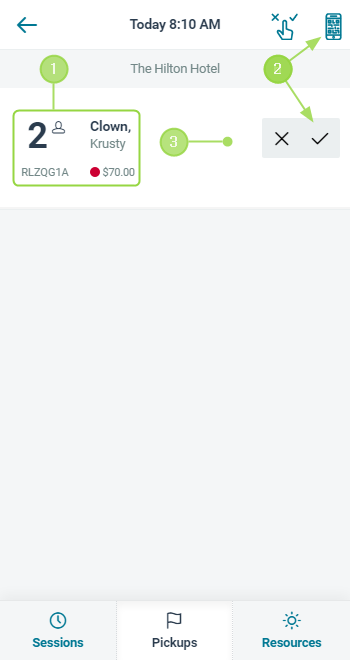 Within a specific Order, Drivers can: 
See important information regarding the Order
Make contact with the main Customer contact
Click to see participant details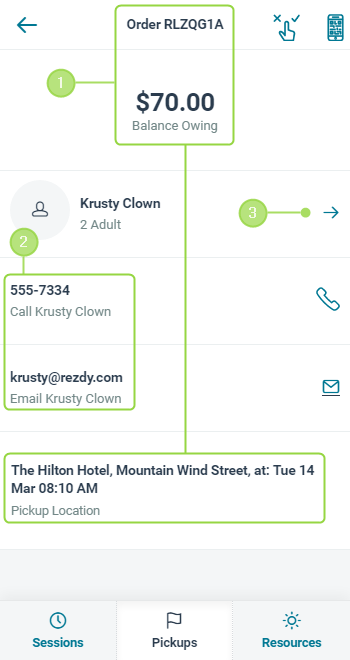 Lastly, within the participant details page, Drivers can see a breakdown of all participants