Within the Scheduling Tab of the Child Product that will be dependant on a Parent Product:
1. Dates available must be set to Fixed dates & times
2. Select Limited - Share availability with another product
3. Select the Parent Product
4. The rest of the Scheduling options can be set independently of the Parent Product.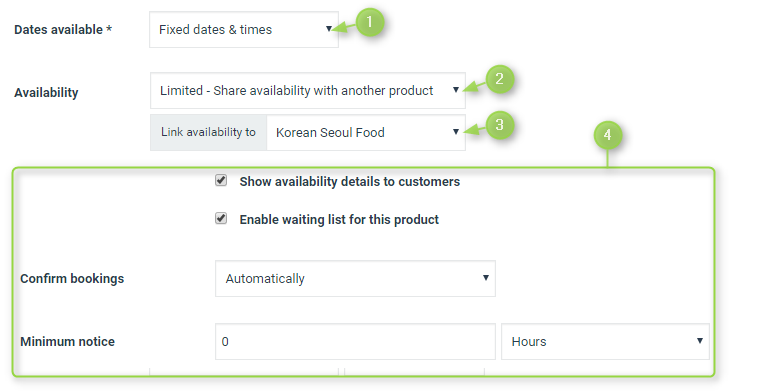 Finally click Save product
---
Please Note: existing Products (with Sessions and Orders) must first be cloned and then linked. All existing Orders can then be moved to the newly cloned product and then existing Sessions deleted. Anyone requiring further information or assistance with this, feel free to create a Support Ticket.